Most parents wouldn't even imagine swinging their babies around, but one Russian woman, Lena Fokina says that doing so is actually good for them and tries to pawn the frightening "technique" off as a form of yoga. A video of her performing the act has gone viral on the internet(below), and while most parents are disgusted, the trend seems to be catching on.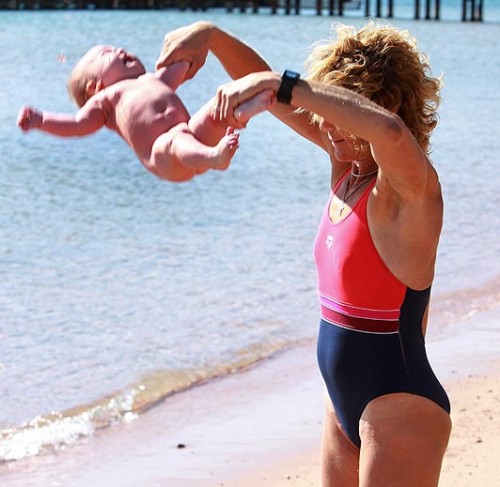 In the technique, the former physical education instructor flips, spins, and somersaults infants as young as two weeks old, sometimes by only one limb. Most infants are screaming throughout the "yoga" session and one even vomited in mid-air. But Lena still insists that the technique is good for them and that it aids in development.
"It's very good for babies and not dangerous at all. Some babies cry at first, but they begin to enjoy it," Lena said. "Most people think young babies can only lie on a bed, eat and cry. But babies are born with natural reflexes which we can use to help them develop physically and intellectually."
Parents pay a hefty penny for this glorified form of child abuse – £255 per family to be exact. What's most disturbing about the whole situation is that the parents standing by, watching their infants being tossed and flipped, screaming and crying, are undisturbed by the supposed yoga technique.
The technique has been banned from many websites because of concerns over the safety of the method, and rightly so. Physicians have warned parents for years that "dramatic and unnatural movements" can lead to retinal hemorrhaging and swelling and bleeding in the brain, a condition otherwise known as Shaken Baby Syndrome. The movements inflicted on these infants are anything but natural.
Lena also suggested that parents can actually learn these techniques, possibly within just one instruction session.
"The amount of time it takes to train an adult to do it on a child depends on the sensibility of the child's parent. Sometimes it only takes one training session," Lena said.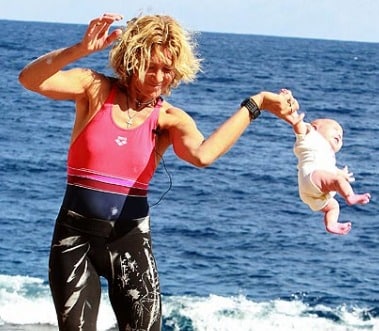 Worst of all, this trend seems to be catching on. While her practices have mostly taken place in Ukraine and Russia, she says that working England is on her upcoming agenda.
"I work with parents from across Europe. I hope soon I will be working with a family in England. I think there are a number of open-minded parents there whose babies could benefit from my work," she said.
Parents use their best judgment when it comes to raising their children and doesn't feel compelled to subject their baby to something just because it is "the latest trend." Things like this are just downright dangerous and frightening.
Don't get me wrong, I am all about natural healing methods like yoga, meditation, and plant-based diets, but this is rather extreme. And the fact that parents watching and paying for these services and standing by, apathetic to the potential dangers of "baby yoga" is a little disturbing, to say the least.
Just remember brain damage is forever and it occurs quickly.  Here is a video of a class in Egypt.  Note that the moms are the ones 'performing' the technique.  Also note that they appear to have no idea what they are doing.
Related Articles: