BABYBJÖRN has announced their new Baby Carrier Harmony. Released today, the newest carrier features an easy-to-use, intuitive design (no newborn insert needed + you can easily put it on by yourself) that parents can use in a variety of carrying positions including – facing in, facing out, and back carry.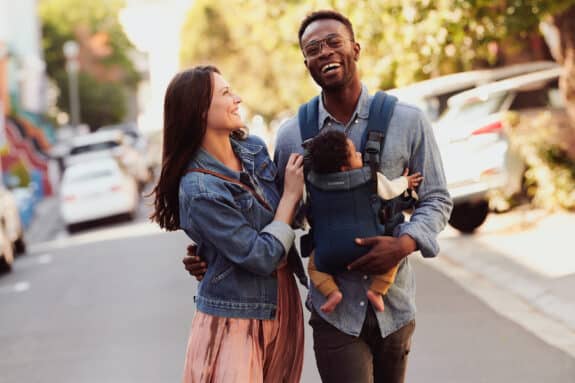 The Baby Carrier Harmony can be used from newborn stage up to approximately 3 years up to 33 pounds. The 3D jersey accents give babies the softness they crave while keeping them cool.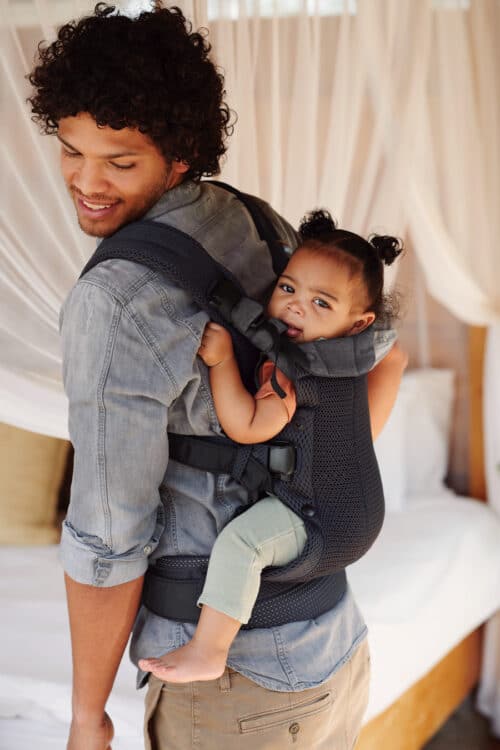 The mesh fabric both supports and gently hugs your baby.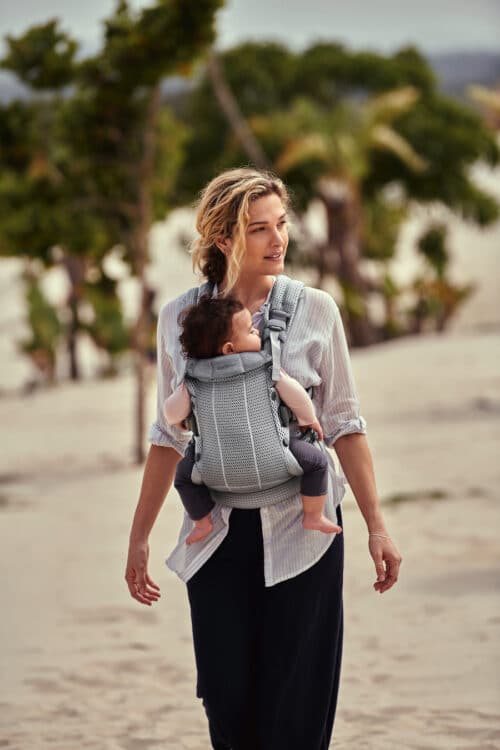 New parents will love the comfort features BABYBJÖRN has included.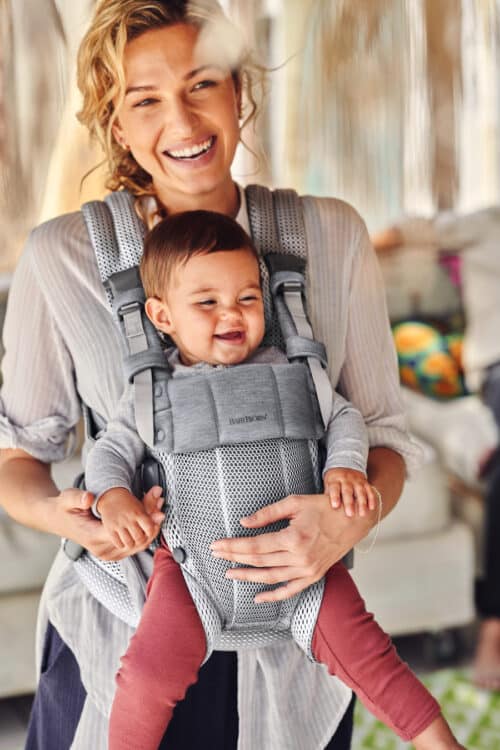 Wide, padded shoulder straps, great lumbar support, and adjustable head support will ensure your babywearing sessions are more enjoyable.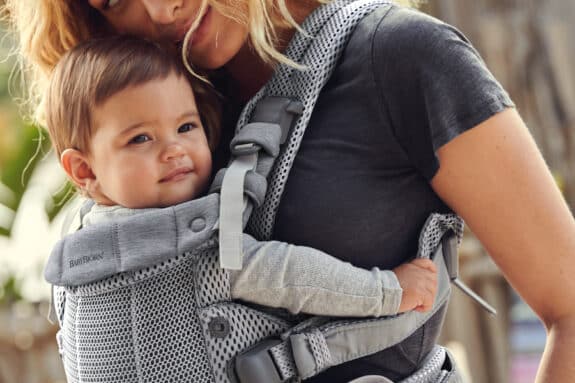 This new carrier, which retails for $299.99 USD comes in 3 colors: Silver, Anthracite and Navy.