Last week BABYBJÖRN announced their new retro collection to commemorate their 50th anniversary. Now we have learned they have more on the way including the new Baby Carrier Miracle.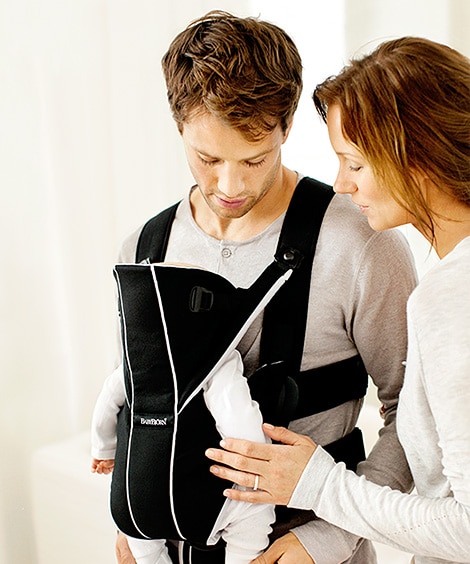 The innovative new carrier was created to grow with baby – from newborn right through to approximately 15 months.
Known for their comfortable and practical products, the Baby Carrier Miracle is an entirely new and unique design that has a generously padded adjustable waist belt, comfortable back support and wide shoulder straps to give parents the flexibility to carry their baby in a variety of ways.
Easy adjustments, made from the front, transfer baby's weight between your waist, hips and shoulders as needed. The baby carrier is easily adjusted for that perfect fit, regardless of how tall you are or your body shape.

BABYBJÖRN Baby Carrier Miracle is designed to fit your newborn perfectly from day one, without the need for an extra insert, inset or pillow. You carry your newborn close to your heart – high up on your chest and facing you – providing that essential closeness while at the same time allowing you supervision of baby's breathing. The baby carrier is developed in cooperation with pediatricians and is anatomically adjustable to fit your growing child. This means that baby's head, neck and back are properly supported at the same time as baby's legs and hips are kept in the correct position – right from day one.
Plus, BABYBJÖRN placed the seams on the outside, so they won't chafe baby's arms and legs and the fabric on the inside of the baby carrier was designed to be particularly smooth and gentle on sensitive skin. As with all of BabyBjorn's carriers, the Baby Carrier Miracle was created using materials that are tested and guaranteed to be free from harmful substances, and comply with the requirements of the Oeko-Tex Standard 100, class 1 for baby products.
Please visit BabyBjorn's site for more information
Related Articles:
---
[ad]