Bringing home newborn twins is an overwhelming feat in its self but deciding what the best gear to use can really send new parents over the edge. In our house the nursery is upstairs so figuring out where the babies would sleep downstairs was one of the first decisions to make. We knew we were short on space and wanted something that could be easily moved around the house if needed. The Babyhome Dream Cot was the perfect solution.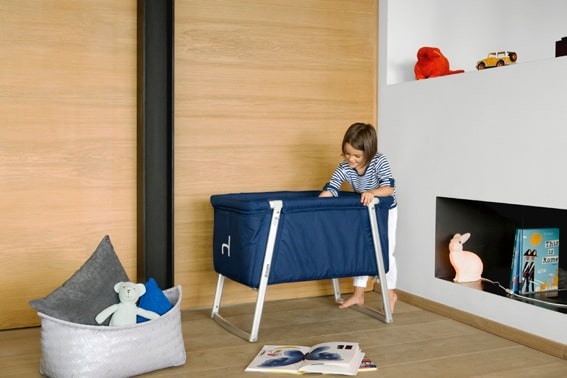 The aluminum frame, weighing only 13lbs and the optional wheels, make it very easy to move from room to room.  The outside cover comes in many stylish colors and patterns that can be easily removed and washed. I chose turquoise for a fun and modern addition to our living room.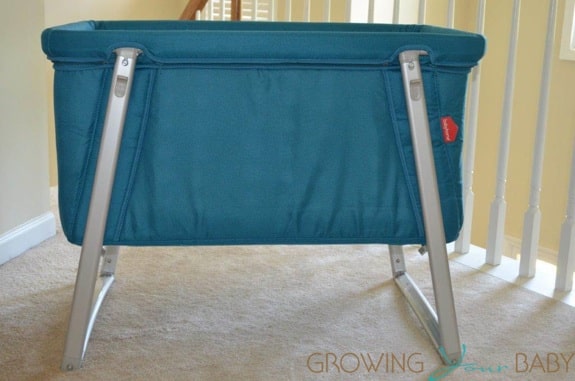 Our boys love the foam mattress and honeycomb pad, and I loved how easy it was to change and clean the fitted sheet. The mattress fits snug in the cot with no crevices or gaps to ensure the safety of our babies.
Another great thing about the Dream Cot that distinguishes it from other products is the ability to go from stationary to a rocker with the click of a button. Using it for newborns the rocking motion was wonderful but as the boys got older I loved that I was able to keep it stationary and sturdy for their naps.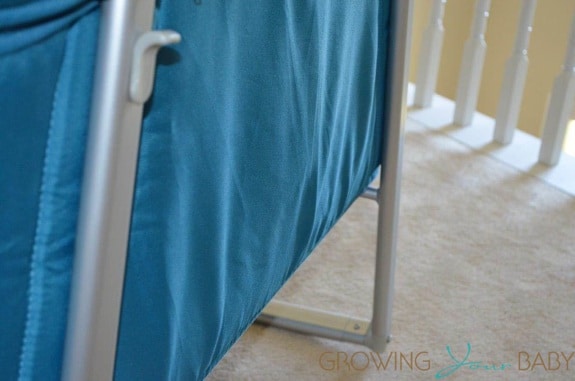 The light color and depth of the cot is very calming for them as they are able to sleep soundly while we can move around the house without being a distraction.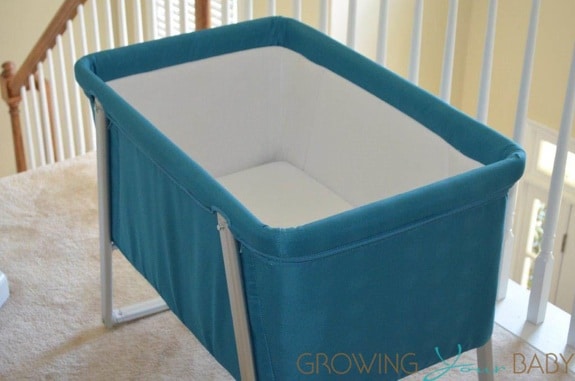 While the price tag is a little steeper than other bassinets and sleepers, the functionality of the Babyhome Dream Cot is worth every penny!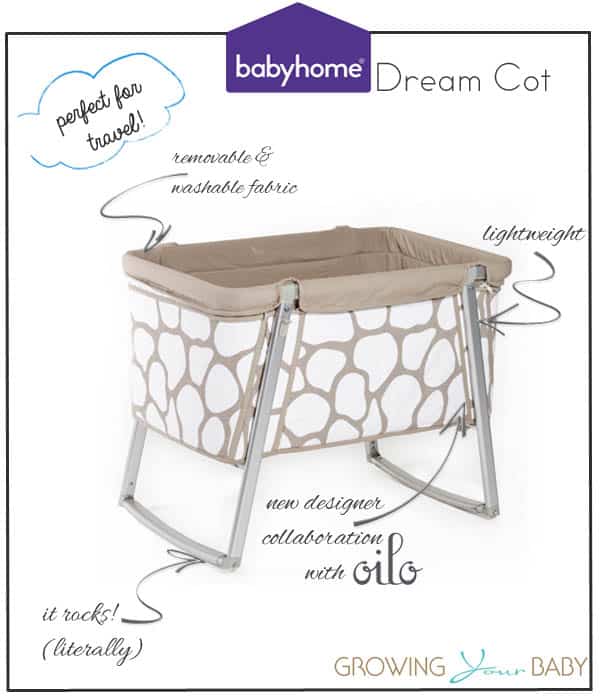 Included with the cot is a travel bag, pad, breathable pad and fitted sheet. It is recommended for babies 0-6 months. Additional fitted sheets and a waterproof mattress pad is available as well on their website.
---