Spanish baby gear manufacturer BabyHome has taken their collection to the next level this year with the introduction of the DREAM Premium bassinet.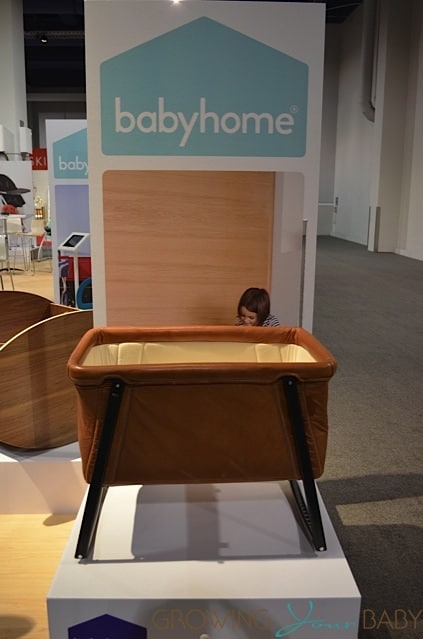 Babyhome's most exclusive mini-cradle, made from natural, micro-perforated leather and polished black aluminum is a beautiful and luxurious version of their Dream bassinet.  It combines elegance, sophistication and top quality in its materials and finishes.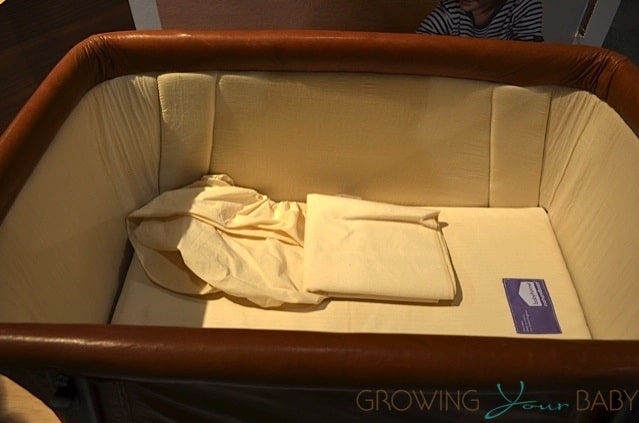 Made of natural, micro-perforated leather to enhance breathability, the Dream Premium is designed especially for parents who appreciate the value of the unique and the authentic. This special edition also features three interchangeable, easy-to-use positions: rocking, wheels and stationary.

The exclusive cradle will, however, come with a premium pricetag. Look for it to be $1,200 when it's released.
Also new this year is the Wave bounce chair.  This contemporary seat offers a pleasant, steady, front-to-back rocking motion which relaxes baby to ensure their utmost comfort and also comes with the option of a stationary position.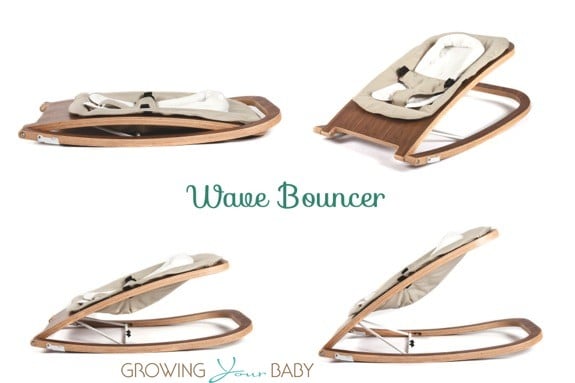 A harness with three attachment points is featured and Wave comes complete with a cotton reducer that is soft to the touch and easy to clean. The seat also has two reclining positions, along with the folding position, so it meets baby's needs perfectly while also ensuring their utmost comfort at all times. The Wave can be folded easily and compactly allowing for it to be stored in small areas. Available in a white or walnut frame in 4 fabric color choices.
Parents of little ones who need a rail to keep them in bed at night can now purchase BabyHome's side light rail for their child's bed. The Side Light features a soft white LED light on the upper rail to help prevent a child from feeling afraid and to ease in their transition from cradle to bed.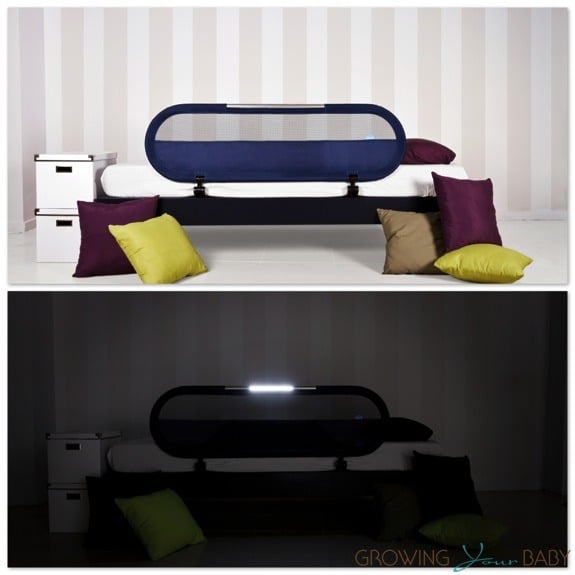 It's aluminum structure and high-tech washable fabric make it a lightweight, easy to disassemble product, which also means it is easy to transport. Its fabric is made from a mesh that enables parents to see their child without the need to get too close. A rechargeable battery is included which lasts 24 hours, and by pushing a button on the upper rail the LED light turns on and stays on for 30 minutes.
This year BabyHome will also offer some new fresh colors across their whole collection. Look for coral, aqua, grafite, cloud, mint and clay to make their debut in the new year!
To stay up-to-date on when these products will be released by visiting BabyHome's Facebook page!
---