We recently had the opportunity to go on a 'babymoon' – one last trip together to relax and rejuvenate before our second baby is to be born.  Staying at the Hilton Garden Inn Toronto City Centre proved to be not only a luxurious hotel with an abundance of amenities but, more importantly for me in my final stage of pregnancy, it offered an amazing sleep system perfect for my restless, achy body.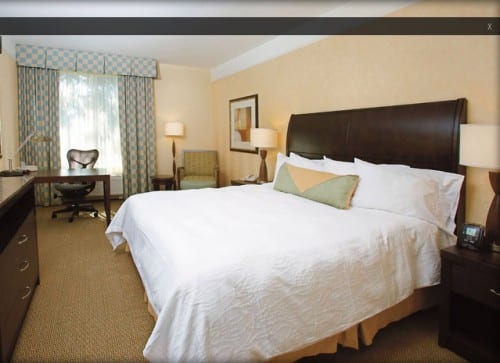 The Garden Sleep System promises a "Sleep Deep" experience by offering a bed that eliminates pressure points, offers proper spinal support and lowers body temperature for a night of optimal sleep.  I liked that we were able to adjust each side of the bed to our personal preferences using a simple dial just under the fitted sheet. One side can be set as firm; the other soft. The bed uses self-adjusting technology all night long to relieve pressure points at your shoulder, hips, and thighs – or in my case easing the weight of my pregnant belly so that I almost felt weightless.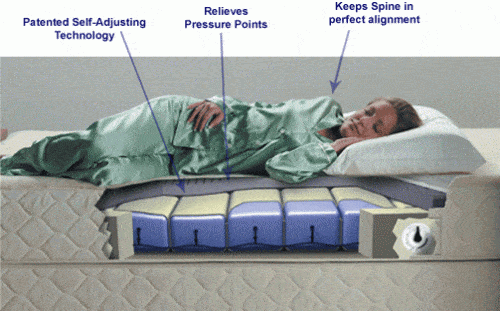 Thanks to heartburn, restless legs and the usual aches and pains of the final stages of pregnancy, I have spent the last couple of months tossing and turning in our high-quality king bed at home, only to end up trying different positions on the couch or loveseat in search of a couple of hours sleep – usually without success.
Naturally, when we arrived in our suite I immediately noted the pull-out sofa assuming I would end up there at some point in the night. Not only did I get a full night's sleep in this extremely comfortable bed without the need to relocate to the sofa, but I woke up feeling refreshed and well-rested.  I will be considering this bed for our next mattress purchase.
If you are planning to travel during your pregnancy for business or pleasure, I recommend booking at a Hilton Garden Inn to experience the Garden Sleep System for yourself. Our "babymoon" was a nice way to get away from the nesting instinct and the long list of chores that come with preparing for the baby's arrival. – Lisa F, Staff Writer
*Be sure to check with your health care practitioner prior to leaving town for the go-ahead especially if you are close to your due date and don't forget to familiarize yourself with the local medical facilities locations and hours.*