A Georgia babysitter was sentenced to eight years in prison this week for giving wine to a baby to get him to sleep.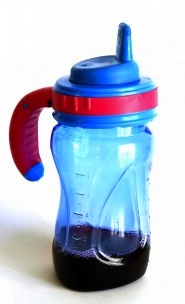 Tammy Denise Truitt, 41, was hired to babysit the infant, who was 9 months old, and his four siblings, aged 9, 7, 5, and 3, last July when the children's mother went to Atlanta for a family emergency.
She later admitted to feeding the youngest child some wine in a sippy cup 'to help him go to sleep'.
The children's grandmother arrived five hours later to discover the baby in a lifeless state. He was taken to a hospital, where tests revealed a blood-alcohol level of .33 – 4 times the legal limit for an adult.
Doctors at a local hospital treated him with fluids before transferring him to Children's Healthcare of Atlanta.
Thankfully, none of the other children showed signs of alcohol consumption, police records indicated.
Related Articles: