I am constantly on the look out for clothes for my boys – often picking up various pieces as they come on sale. For that reason, I don't normally need to do a 'big' Back To School shopping. This Summer, however, both my boys went through a growth spurt which has left their closets a little bare. While looking through this week's flyers a big sale at Old Navy caught my eye. Lots of basics on sale for super low prices so on Thursday night I stopped by and walked away with a full bag of clothes for a really great price!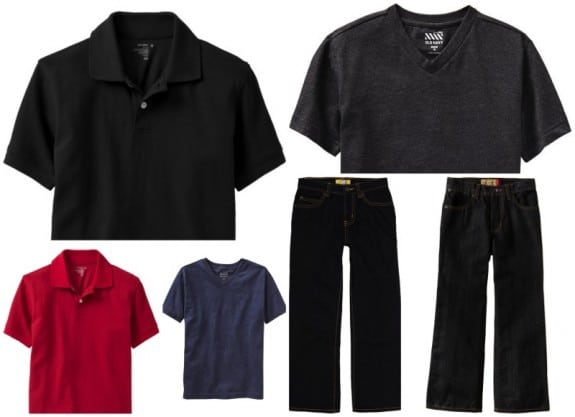 My budget was $100 and my plan wasn't to fully re-stock their closets but to get them started. Now that every thing is put away I'm going to go back and grab a couple more things.
PLUS, on top of the great sales they have Old Navy is offering Supercash on purchases over $25.
Check out my video of my haul!
---
[ad]