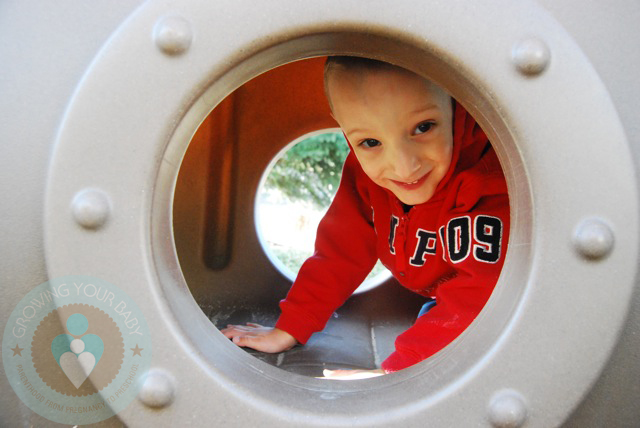 Now that Summer is here we have been spending most of our time outside in the backyard with the kids.
Like most boys, my two are always digging for worms, playing with frogs and tearing everything apart in our backyard. So when Backyard Safari Outfitters offered us a chance to try out some of their cool gear, I jumped at the chance.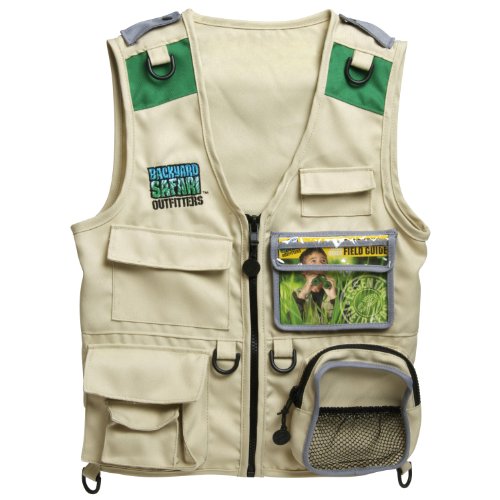 Gear from Backyard Safari Outfitters is the perfect way to teach your kids about nature in a fun and exciting way.
For our adventure we received the Cargo Vest, Field Binoculars and Extreme Suction Bug Vacuum. As soon as they arrived my boys unpackaged them and headed out to the backyard with my oldest wearing the vest and leading the way.
The Extreme Suction Bug Vacuum has been a huge hit. It came with 2 cones for different sized critters and has a magnifying glass to see your new friends up close. It has given my guys a reason to look endlessly for creatures to suck up and examine. We really need to get them the Night and Day Bug Habitat because right now we just put their 'friends' in tupperware containers, which isn't too effective because they can't see them through the plastic.
The vest is great because it has a lot of pockets for my oldest to store stuff in. It also comes with a field guide that offers tips for exploring and some ideas of things to do while in the field.
The Binoculars are a work in progress. Even though we have explained the concept, my oldest can't seem to get the hang of how to use them. I am sure that once he figures out how to see out of both sides he will love being able to see everything up close.
Backyard Safari Outfitters gives kids the tools explore nature and learn about the environment. Their collection of toys is also reasonably priced to be a perfect birthday gift idea.
Having a few pieces from the Backyard Safari Outfitter collection has made us want to add more. A habitat, magnifying glass and a compass are next on the list!
*Product samples were provided to me as part of a Team Mom campaign(Thank you)*