05
Jun
2009
by
Lisa Arneill
+
in
Bajo wooden toys
,
child-safe wood finishes
,
Coat Racks
,
non-toxic lacquers
,
wardrobe hangers
---
These bright wooden wardrobe hangers provide the perfect place to hang your coat, bags and hats. They add a unique touch to any child's bedroom or playroom. Hang them on the wall at your child's height, and allow them to do the straightening up.

Bajo wooden toys, baby toys, cars and furniture are hand-finished in a small village near the Carpathian mountains. These beautiful European toys are made of locally grown apple wood, cherry wood, alder, maple, beech, birch or walnut and are finished with child-safe, non-toxic lacquers.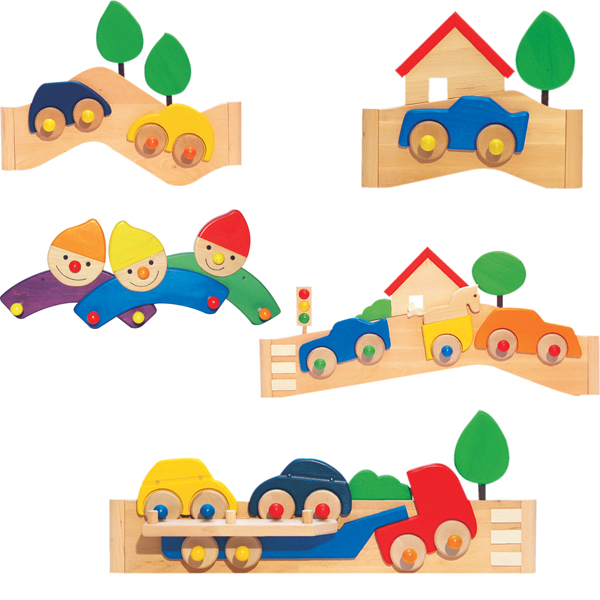 Learning Skills:
Creative Expression
Fine Motor
Sensory
Priced from $29 – $53 at oompa.com
---