Family day out! Jennifer Garner and Ben Affleck were spotted out with their kids Violet, Seraphina and Sam at the neighbourhood 4th of July parade in Brentwood on Tuesday.
The couple arrived together with Sam on Jen's back and the dog by her side.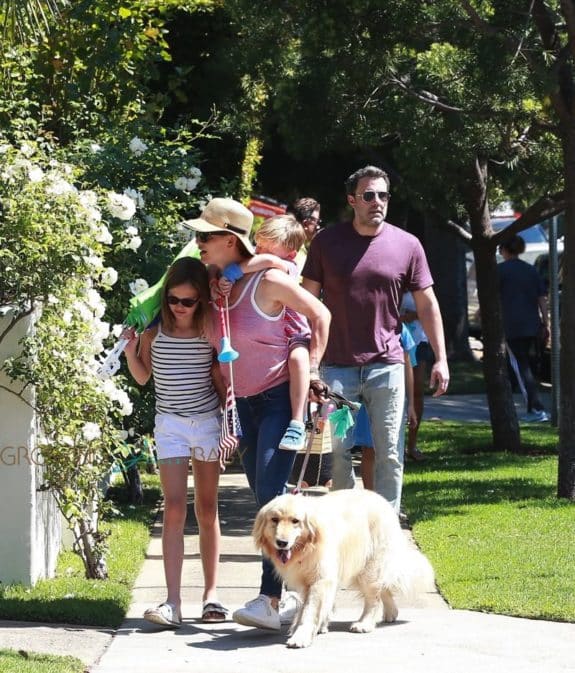 While the actress sat and chatted with a friend Ben took the kids to get some treats from a vendor who was set up in the middle of the street.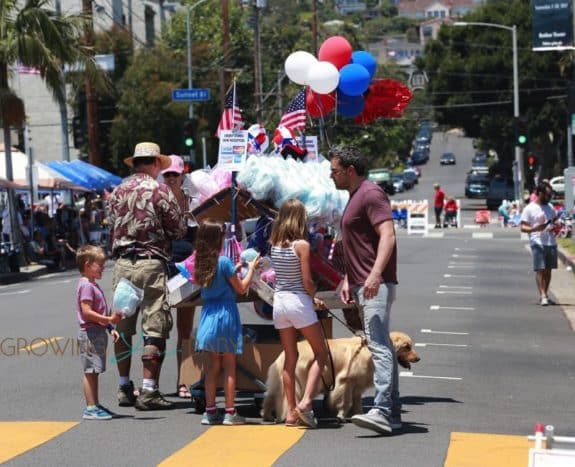 The outing marks the first time we've seen the couple out in public for quite some time. Before announcing their formal plans to divorce they were often photographed attending Sunday services together at their local church.
Famous for their incredibly amicable split, Ben and Jen sat next to each other and chatted as they watched the parade with their kids.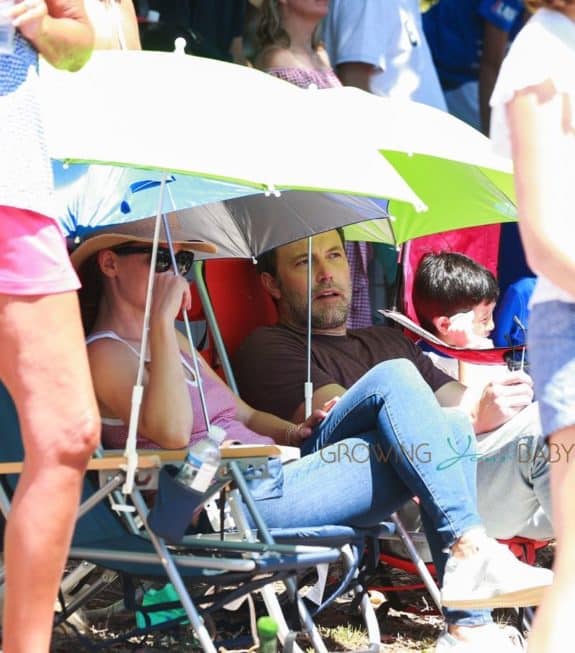 According to E! News the family is fresh off a trip to Baker's Bay Bahamas where they spent time with some friends and family.
"Ben and Jen took a family vacation with other family friends," an insider told E! News. "There was never any question that Ben would be there. All the dads went along, and it would have been strange for the kids not to have their dad there."
Baker's Bay is where the couple went a couple years ago shortly after they announced they were separating. It's a favorite spot for Ben and Jen, who have been visiting with the kids for years.
"They stayed in the same house they always stay at. It's beachfront and beautiful. It's an annual tradition for them when the kids get out of school to come for a long vacation. It's very relaxing, and they can feel like they're on island time with nowhere to go and nobody they need to see," another source noted.
Some people were quick to suggest the trip means the couple may be reconciling but we think it's just another example of their incredible abilities to co-parent during a tough time.
{BACKGRID}
---
[ad]