Ben Affleck was spotted out on Sunday at the LA Farmer's Market with his daughters Violet & Seraphina.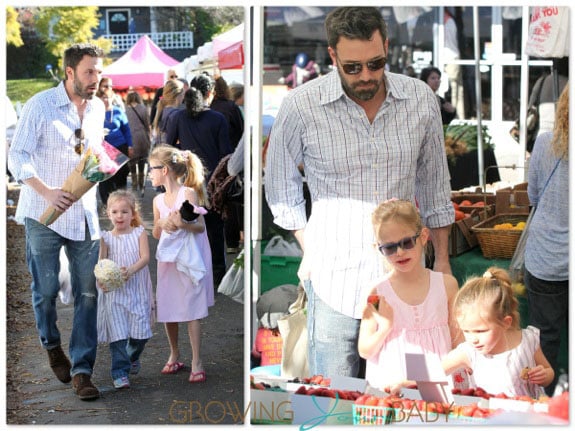 Since welcoming his third child with wife Jennifer Garner, Ben appears to have taken over the market duties. The girls, however, have lots of practice from the many, many trips they have taken with their mom.
Violet & Seraphina used that experience to help their dad choose the best oranges and strawberries before picking out a nice bouquet of flowers to bring home.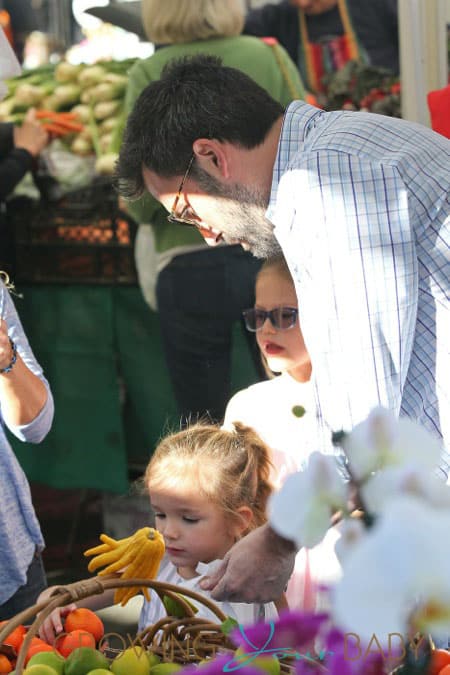 To them, he is just their dad, but professionally he is riding high off his Golden Globe win for Best Director and Best Picture for Argo last Sunday night.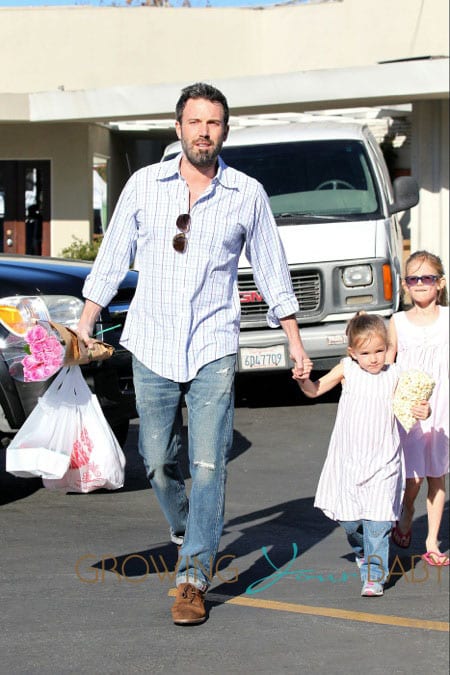 During his acceptance speech, he thanked his wife Jennifer Garner, and their children saying,
"I want to thank my three kids Violet, Sera and Sam, I love you guys. And I want to thank my wife. She's the reason I'm standing here. I adore you, I love you so much. Thanks for sitting through this. You're my everything."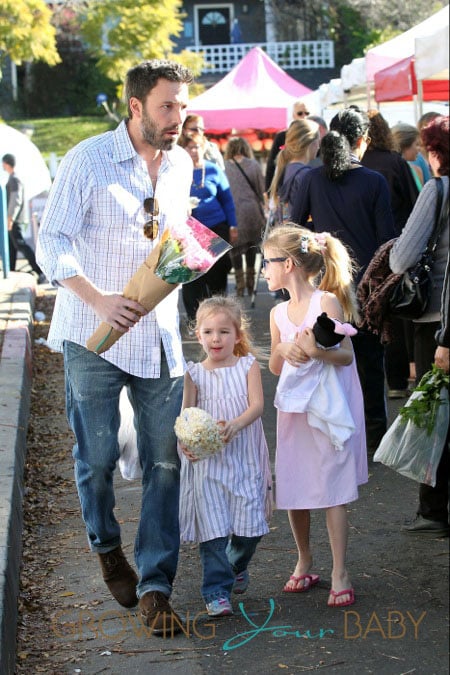 {PACIFIC COAST NEWS}
---