Ben Affleck and Jennifer Garner hit the streets last night to take their kids out trick or treating in Beverly Hills.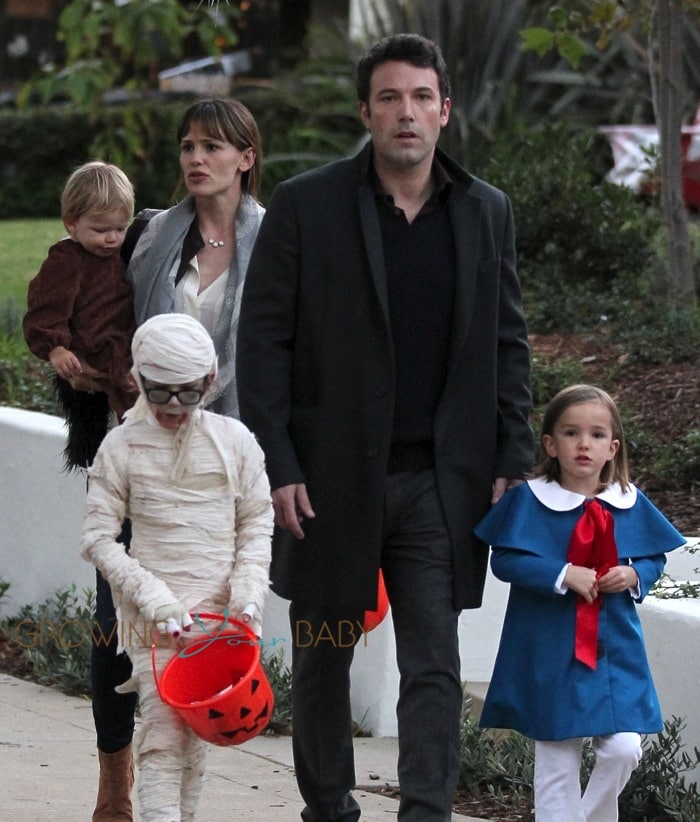 Dividing and conquering, Jen carried Samuel while Ben stayed close to his little ladies.
Looking frightful in yards and yards of tape, Violet was dressed as a mummy, where as Seraphina went in another direction and dressed up as Madeline.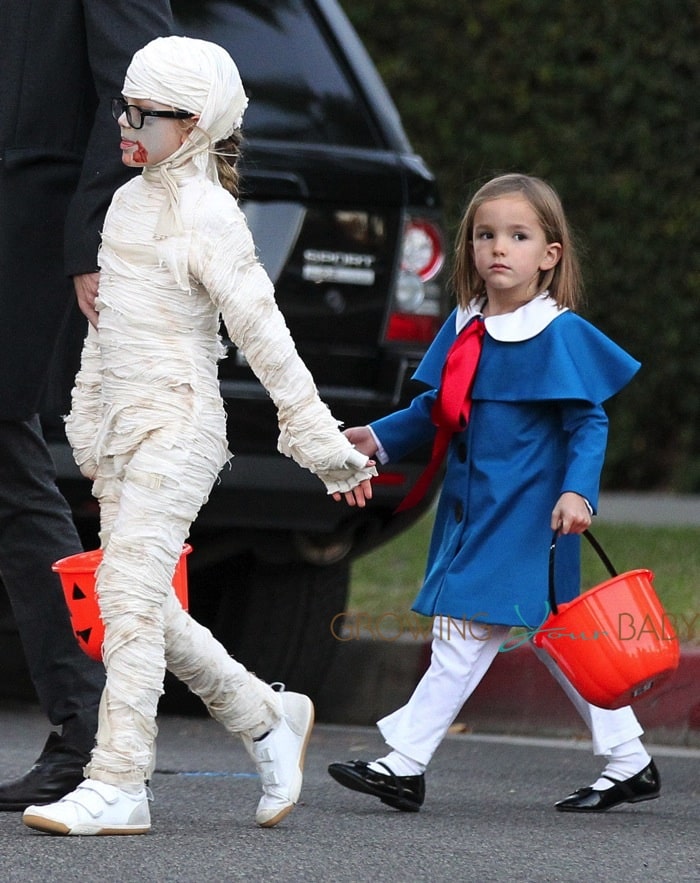 Jennifer started her day with an appearance of Ellen where she spoke about the couple's ambitious Halloween plans the year before.
"Last year, I said 'Let's skip dressing up. You and I, we're grown-ups, we don't have to do it," Jen explained.
But their kids were able to convince them otherwise.
"They can talk him into anything…so we were 'Wizard of Oz,'" Garner continued. "I was Glenda, and we had Dorothy, Scarecrow, and…the Lion."

"So we go to another neighborhood to trick or treat and I am wearing a full-on ball gown," Garner recalled "It was itchy. It was uncomfortable. There is not another grown-up in sight dressed up except for Ben Affleck and me. And he is in full-on Tin Man."
But soon, Ben decided to ditch his costume.
"He took his Tin Man off and walked around and left me, his wingman, his life partner hanging as Glenda," Garner said. "I'm just in agony."
As payback, Jen shared a photo of Ben in his costume.
"You're welcome honey," Garner joked.
And this year, they let the kids do the dressing up!
---
[ad]