It was a family day out for Ben Affleck and Jennifer Garner as the pair hit the farmer's market in the Pacific Palisades with their two youngest kids Seraphina and Samuel.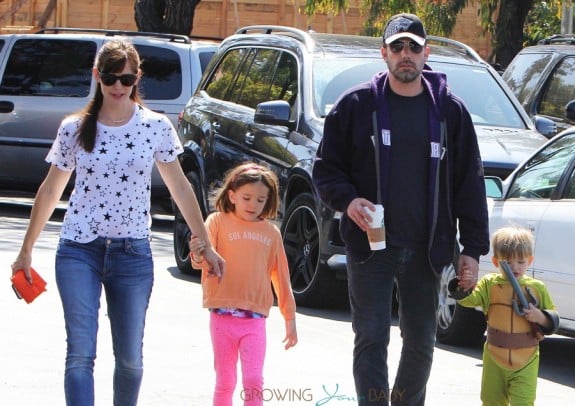 Sam was adorable in a Ninja Turtles suit complete with a sword, while Seraphina shone bright in pink neon tights and an orange sweater.
Regulars at the market, Jennifer went to work gathering up fresh fruits and vegetables as Ben grabbed beverages with the kids.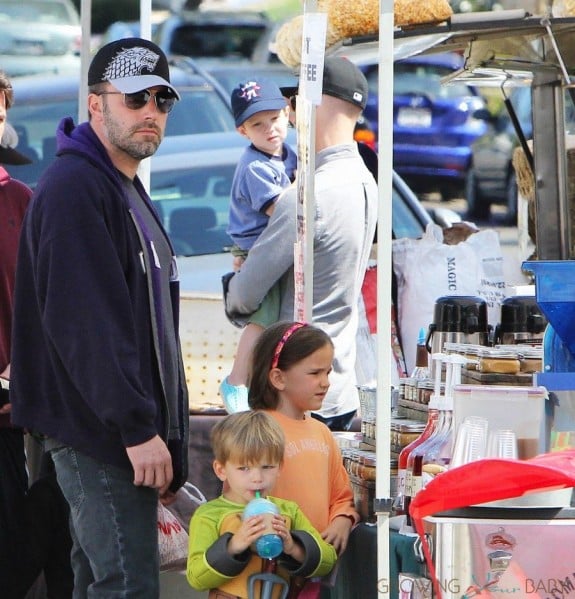 Despite their time together, divorce rumors still plague the couple with RadarOnline reporting that the pair could be announcing plans to end their marriage soon.
"Ben and his team have definitely been engaging divorce attorneys," an insider told Radar. "He's positioning for a divorce."
"Right now, it's just coming up with a strategy and whether or not it makes sense for Ben to do it quietly and jointly so there is no battle, or to do it on his own," the source added.
We love Ben and Jen together and hope the rumors are false. We'll know soon as 'Ben has reportedly asked Jennifer to release a joint statement of their separation before their June 29 wedding anniversary.'
{FAME/FLYNET}
---
[ad]