It was a girls only daddy date for Seraphina and Violet Affleck on Sunday! The ladies were spotted playing at the park and having some lunch with their dad Ben Affleck before Violet's basketball game.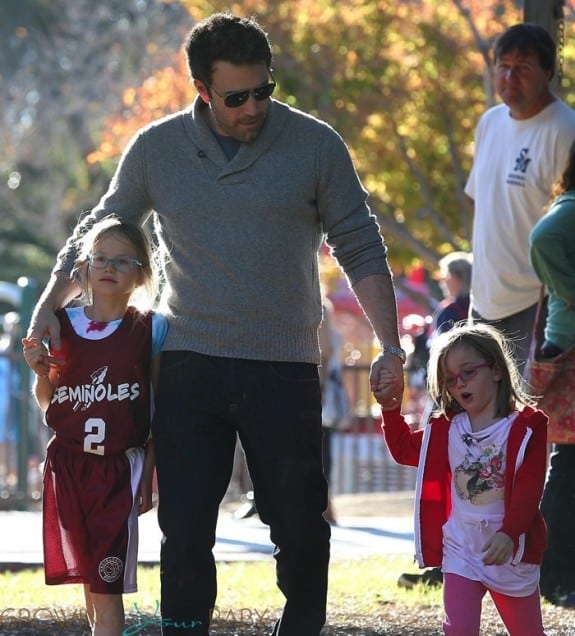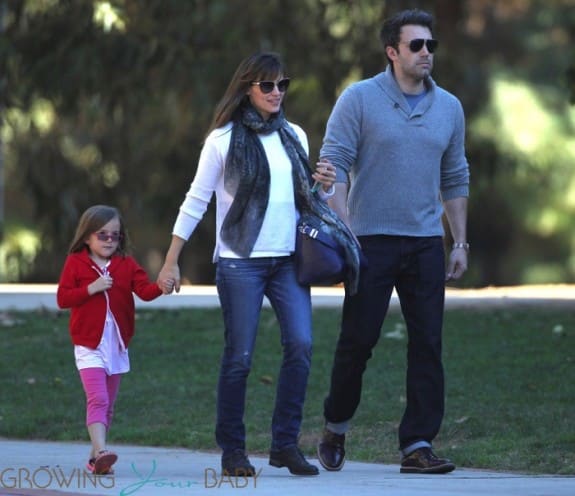 Jen joined her family for a bit before Ben and the girls headed out on the third leg of their day – the fashion shop!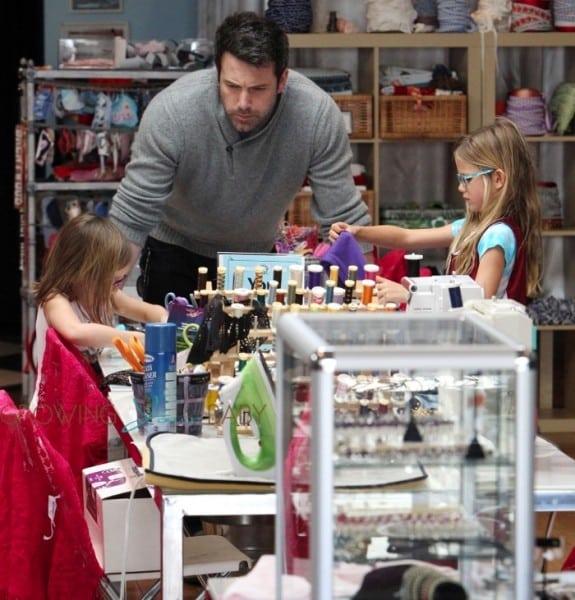 In the past Ben has accompanied his ladies to the studio to create new styles so it doesn't surprise us that he is helping them out again.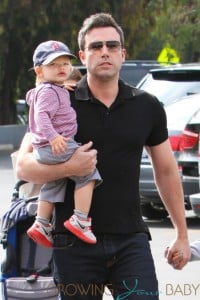 During a recent appearance on Jimmy Fallon the dad of 3 explained the difference between having girls and a boy.
"I went around my whole life thinking I was more or less as smart as women, and then I had kids and realized I couldn't have been more wrong. Like my son, he just run into walls."

"My daughters can build things like Macgyver and read.  My son is just…boom(pretends to run it a wall).  He just blows up toys."
He also noted that his girls don't get that he's 'famous'.
"My daughter came to me the other day after some friends of mine went to a wax museum, I think is in Vegas, and there is a wax guy of me.  They had sent me the pictures of them making faces with it.  And she asked[sic], 'Dad, what is this?'  I said that is actually a wax 'dummy' of me. 'Really? Why would anyone care enough about you to make a wax dummy of you?'"
oooh!  Maybe they've seen Surviving Christmas…

{SPLASH, WENN}
---
[ad]