Bethenny Frankel and her daughter Bryn Hoppy were photographed enjoying a beautiful day at the beach in Miami on Saturday(November 25).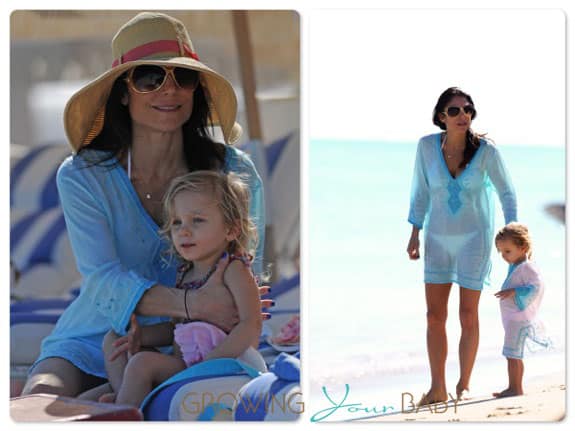 The ladies dressed in matching tunics as they walked along the water and relaxed under an umbrella.
A frequent flier, it appears Bryn has become very comfortable on the airplane. So much so, that she decided to sing for her fellow travellers on the way down. The proud mama tweeted,
Bryn sang the whole abc song on the plane and the entire cabin clapped and cheered afterwards. Like a movie! Made me smile!
With no Jason in sight, the time away sounded like a girls getaway.
'With my high school girlfriends & Bryn having the best girl time,' Bethenny shared on twitter. 'In bed eating snacks & watching tv. No boys allowed!'
---
{SPLASH}
---
[ad]