Did you have a Betty Spaghetty doll in the 90s? A few months ago she hit toys shelves again under the Moose Toys umbrella!
Completely customizable, the collection is designed so kids can change everything about they dolls – from hair and outfits, to shoes, legs and arms!  Moose toys has also included stands for each doll so kids can pose them.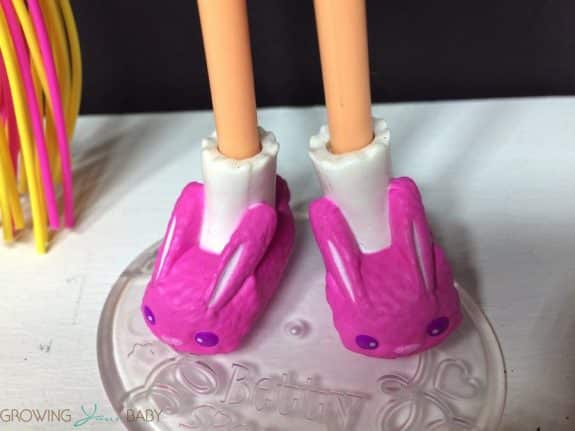 For kids looking to start their collection, I like the Dress Up Party Friends set because it comes with 3 dolls and a total of 55 pieces that kids can mix and match to create whatever style they would like.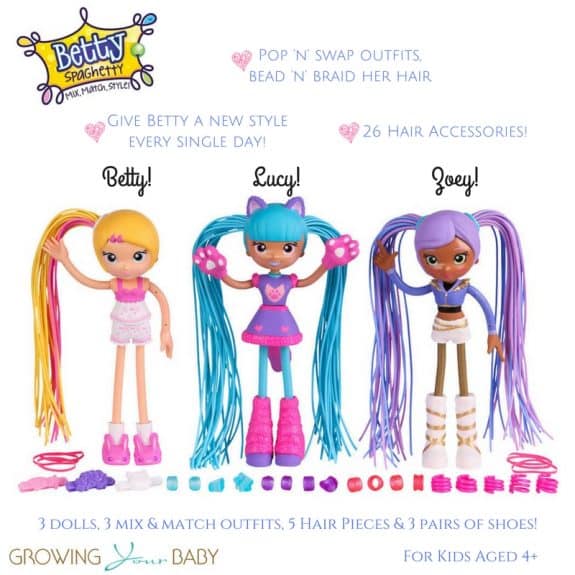 Each doll has a different style so kids change her hair, add accessories or give her a completely new look. This set comes with two party type outfits and then a third that looks like Betty is headed to a sleepover with her jammies on and fluffy bunny slippers.
Additionally, kids can collect individual themed dolls that include fun outfits like fairy wings, hula skirts, princess dresses and roller skates!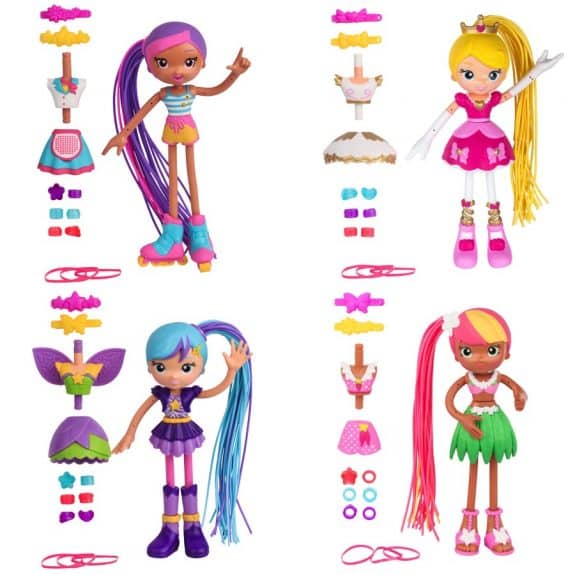 Storage: When we started collecting the bling bag accessories I bought a bunch of $3 storage containers from the dollar store that I use to keep them organized. If you take their arms off the Betty dolls fit as well.  This is a good way to keep everything together!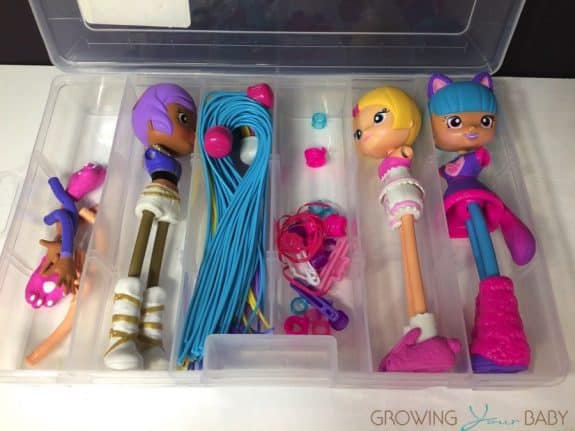 *Thank you to Moose Toys for sending us this playset for review*
---
[ad]