Beyonce's baby bump was on full display tonight as she walked the red(or brown) carpet at a special screening of her "Live at Roseland" concert film.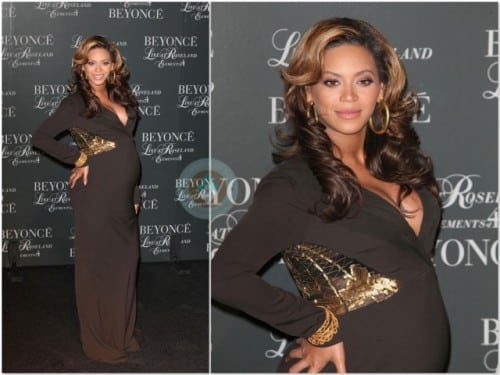 The mom-to-be happily posed for photos in a bump hugging gown with gold embellishments.
The new DVD features Beyoncé's performace last August at NYC's Roseland Ballroom.
During an interview she revealed that she was pregnant while performing the 4 shows and was sure that everyone could tell.
"The whole time I definitely was thinking, 'Everyone knows, everyone can see,'" said the singer before the screening of her new concert DVD Sunday in New York.
Even though she wasn't too far along, her new status made performing a bit of a challenge.
"When you're pregnant, it's a little bit harder to breathe, so it was hard doing all the choreography and singing at the same time."
---
Related Articles:
{FAME & WENN}
---