Beautiful in blue! A pregnant Blake Lively was spotted out and about in New York City, New York on Saturday(November 8).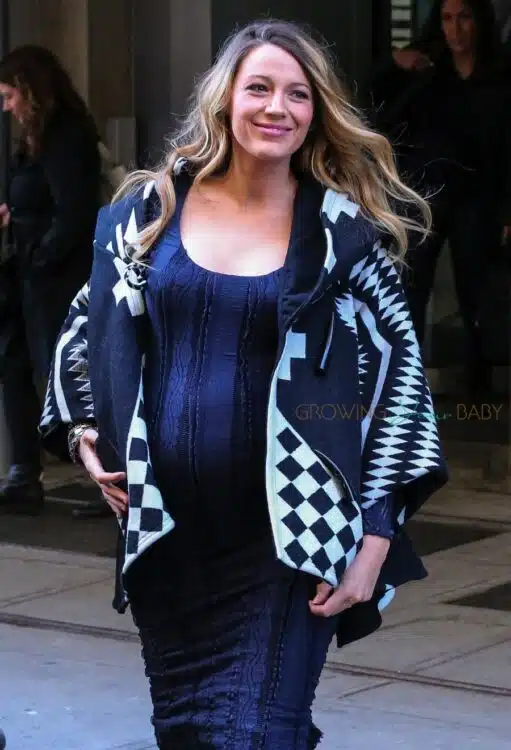 The actress continues to wear pieces created by young artisans which are featured on her site Preserve. During her first trip out Blake wore Eleanor Dress($370) By Korovilas which she paired with Los Ojos Trench Cloak($1350) By Lindsey Thornburg.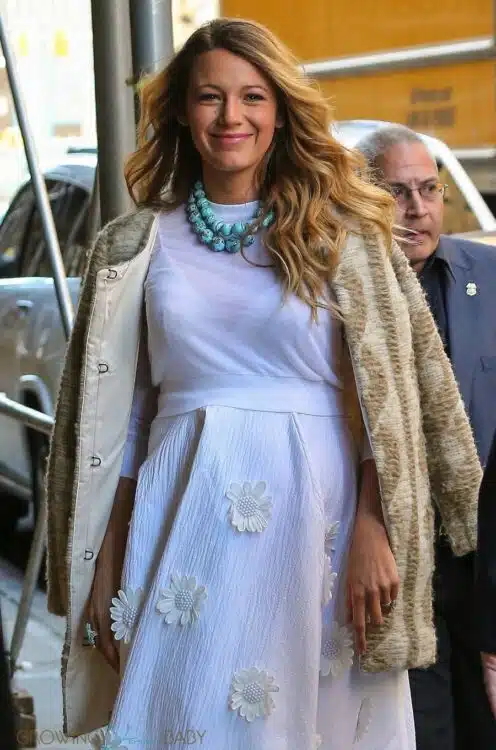 While attending Martha Stewart's Made in America Summit in NYC she wore an ivory flower dress, which she covered with a beige Cable Coat($500) By Thomas Sires.
Blake joined Martha to talk about her website, which supports artists 'hiding in small towns and big cities'. While onstage with the Domestic Diva, Blake revealed that she's due next year along with a few of her friends.
"There is something in the water because all of my friends are pregnant suddenly," she said. "I'm always the one in charge of planning the showers and bachelorette parties and they are not letting me off the hook because I'm pregnant."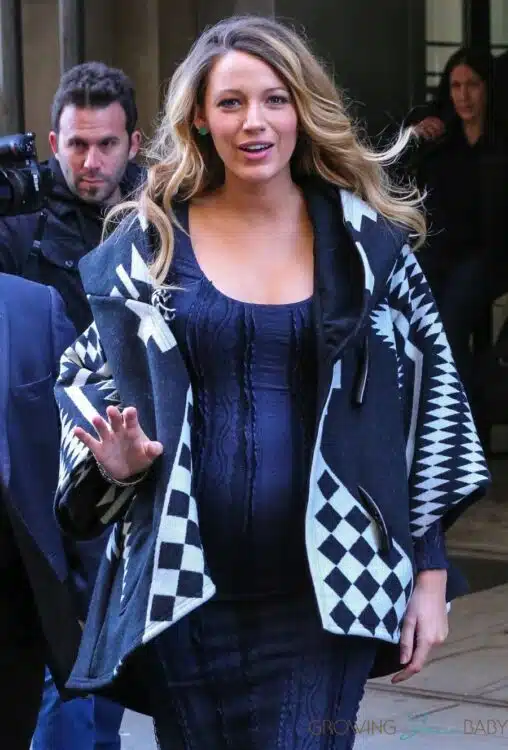 She also admitted that her crafting skills need a bit of help.
"I have to learn to knit. I started but I only know how to knit a straight track," she said. "Which doesn't really get you too far. That's where the hot glue comes in to shape it into booties, but nobody wants to wear hot-glue booties."
{FAME/FLYNET}
---