Mama-to-be Blake Lively was beautiful in a blue jacket and back and white striped shirt while leaving her New York City Hotel on Thursday(December 4th).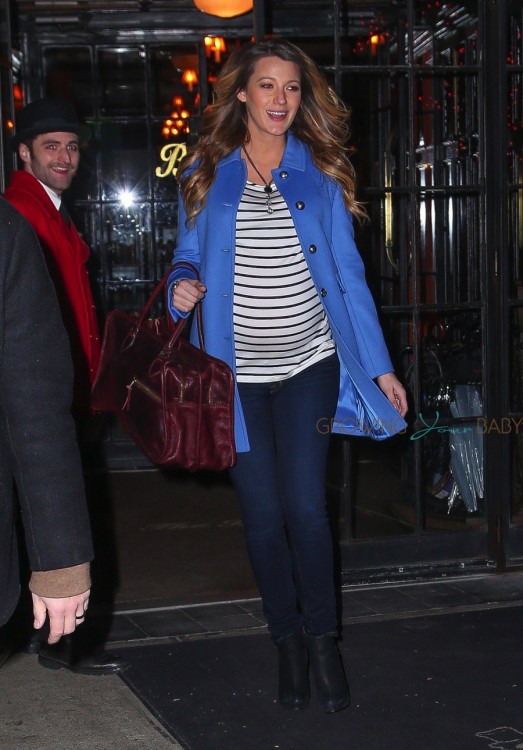 Due to become a mom in the new year, Blake told US Magazine on Tuesday that she'll be falling back on lessons she learned from family members when her baby arrives.
"If I could pass along anything that my mother or my sisters taught me I feel like my kids would be very well off," The actress, said on the red carpet at the L'Oreal Paris 2014 Women of Worth Celebration in NYC. "But also I'm fortunate enough to be amongst women like this…"
The L'Oreal event honored 10 women for their extraordinary contributions to their communities. Simon's Fund co-founder Phyllis Sudman, was awarded $35,000 for her efforts to educate people about the conditions that lead to sudden cardiac arrest and death in young children and athletes.
Blake hopes that her child will have the opportunity to meet some of the incredible people she has.
"I am fortunate enough to come across people like that and anything I learn from them — to be able to expose my children and instill any sort of values or motivation in them," she said. "That's exciting."
When the new baby arrives they will be the first child for Blake and her husband Ryan Reynolds.
{FAME/FLYNET, INFPHOTO.COM}
---
[ad]