Gwen Stefani and Blake Shelton leave Easter Service with the singer's three kids, Kingston, Zuma and Apollo on Sunday April 1st, 2018. Blake kicked into dad mode and carried Apollo out of the church to an awaiting car.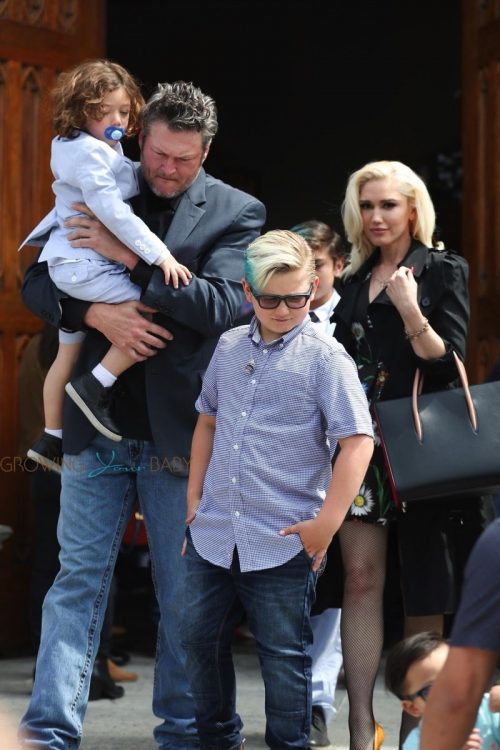 The toddler was cute in a light blue blazer and matching long shorts.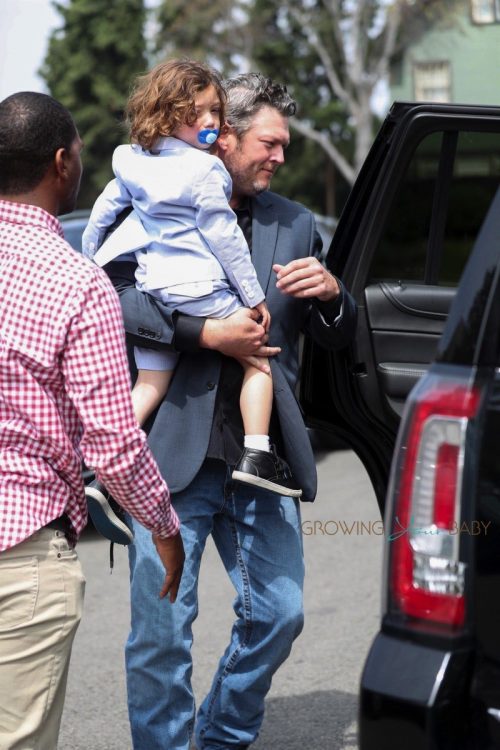 The older boys matched in a blue shirt and suit with dyed streaks in their hair.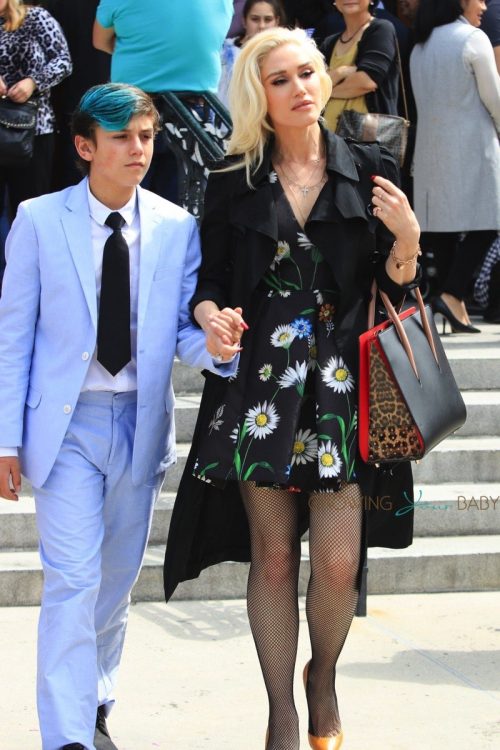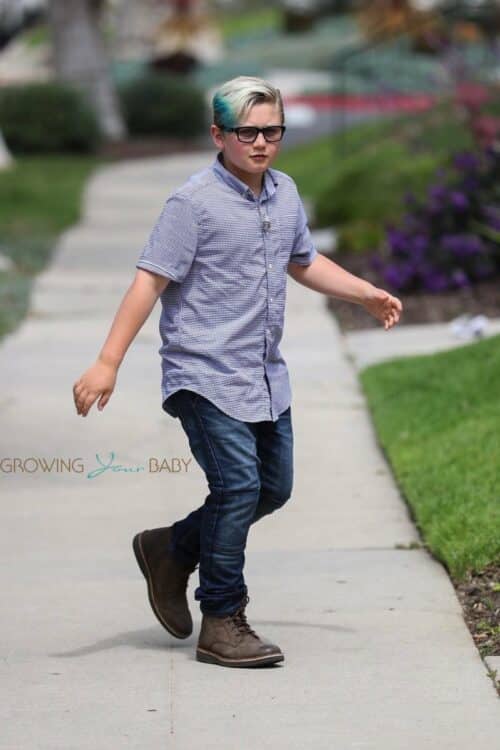 Gwen, Blake and the boys were photographed late Saturday night arriving into L.A. on Blake's private jet after spending March break in Oklahoma on Blake's ranch.
The singer shared photos of her family decked outin camo gear in the woods.
Gwen also shared videos of the kids swimming in the river and ATVing around the property. 
{BACKGRID}