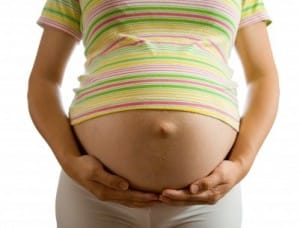 It will now be easier for women to tell the difference between false and true labor. Scientists have developed a blood test that can predict whether women with early signs of labour will have a premature delivery or not.
The research that was published in the journal PlosOne, and was conducted on 150 pregnant women at a hospital in Australia. They found that the new blood test was able to distinguish between true and false labour in 70 percent cases.
Currently there are no reliable methods to determine if a woman having early contractions before 37 weeks of pregnancy will have a premature baby birth. As a result, many infant deaths are associated with preterm births, which often come with a long list of health complications.
Prof Stephen Lye, from the Lunenfeld-Tanenbaum Research Institute, Mount Sinai Hospital, Toronto, Canada said that this blood test was based on testing for genetic signatures that are associated with going into labor.
"The data indicates that markers in the blood of women in threatened pre-term labour are able to indicate whether those women will deliver," he said. "This will have beneficial effects for the mother, the baby and the healthcare system."
He added that the test will be currently tried out in hospitals in Toronto but will be widely available in other cities within five years.
---
[ad]