Chester County Sheriff Blair Weaver stepped to the microphone late Thursday afternoon and made the announcement that many had feared: the body of 2-year-old Noah Chamberlin, the missing toddler from Pinson, had been found.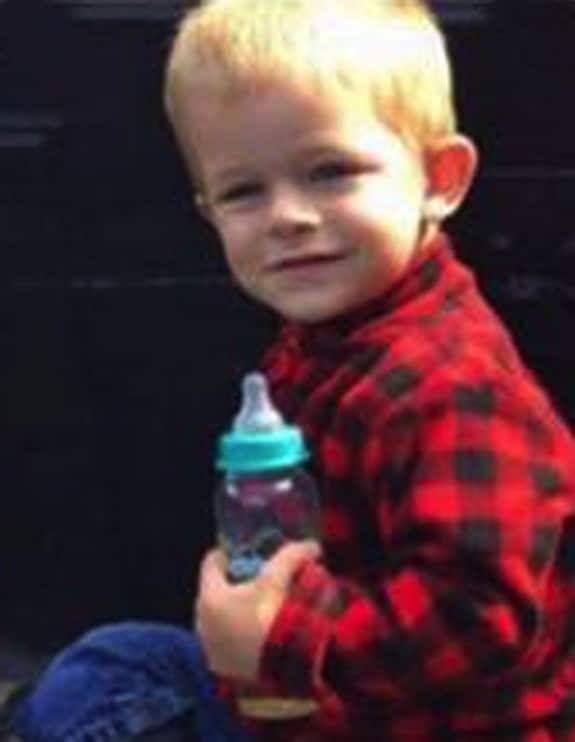 Wiping tears from his eyes during the press conference, the sheriff told reporters that Noah's body was located between 1-4 p.m. about a mile and a half away from the spot where he went missing on January 14. The body was found on the outskirts of the search area, a section that searchers had previously covered only once.
Little Noah had been missing since last Thursday when he, his grandmother, and his 4-year-old sister went for a walk in the woods near his grandmother's home on Short Road near the Chester and Madison County line. His grandmother told police that she looked away and when she looked back the boy had disappeared.
Hundreds of law enforcement officers and volunteers were involved in the search. Bad weather and colder temperatures at times hampered the week-long search. The child was not dressed for extreme cold or overnight temperature dips: he was wearing a long-sleeved shirt and jeans when he disappeared.
Authorities say there was no foul play and called Noah's death a tragic accident. It is standard procedure for an autopsy to be conducted in these types of cases.
Noah's family has asked for time to mourn their loss. The pastor of their church in Henderson, Andy Morris, thanked the many volunteers on behalf of the family. Morris says that Noah's family hopes he will be remembered as a boy who brought the community together.
---
[ad]