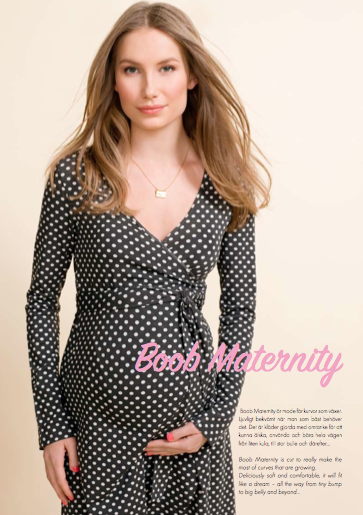 Nursing moms know how difficult it can be to find stylish tops that easily adjust to accommodate their hungry baby, while still looking chic before and after a feeding.
Boob Design's clothes solve both these problems. Designed by Swedish mom Mia Seipel, Boob's collection was born after Mia saw her sister nurse her newborn baby in a park in Stockholm, waist bare to the icy northern wind. From this came Boob Nursing and being pregnant with her first child gave inspiration to new models, so Boob Maternity was born.
While looking through the collection the first thing that will become apparent is that these clothes are designed for comfort. Many of boob's pieces could go nicely with jeans or dress up with a pair of slacks.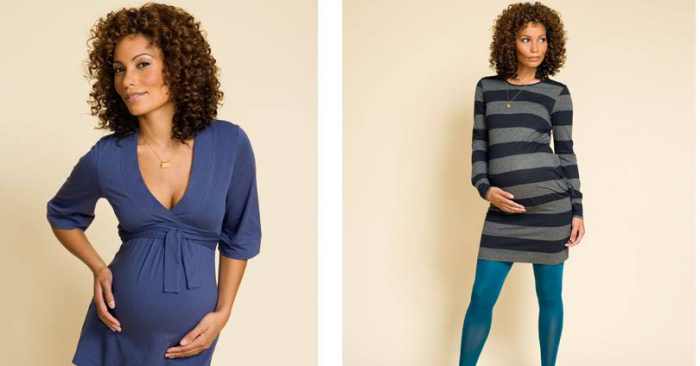 One of my favorite pieces is the B.Warmer Hoodie. This lightweight hooded sweater is designed with a front overlap that is lined with a thin layer of fleece which keeps your front warm and leaves the rest of you comfortable. Mia uses a material that is so soft, and stretchy. I wear mine with a Winter Vest or on it's own if it's warm outside. During our recent vacation, it was a lifesaver on the airplane as it allowed me to feed my son discreetly while keeping me warm on the chilly plane.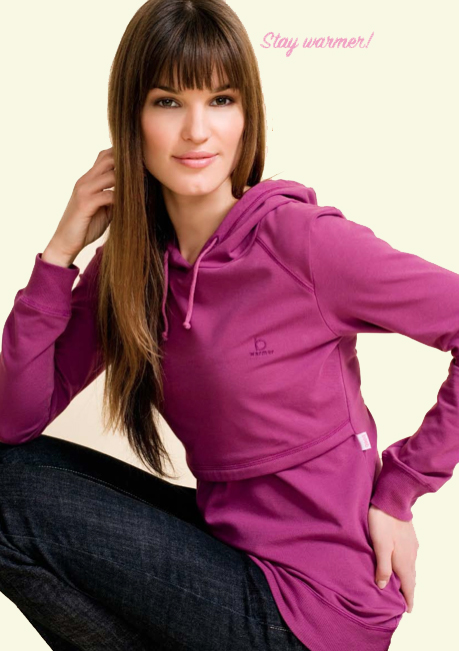 I also like that it's longer than the average sweater which helps take your eye away from my not so toned midsection.
When I wear this hoodie my friends are always surprised to find out it's a nursing top. It's smart design creates the illusion that it's a cropped sweater over top of a longer shirt.
Another piece that has also been a good pick for me is the smocking top. This cute top is nicely designed and made of a lightweight, almost wrinkle-free fabric. The smocking section lifts up for easy nursing sessions, while the main body of the shirt keeps me covered. I packed this top to wear to dinner during our vacation and was surprised to find it in perfect condition despite the fact that it was rolled up in a ball at the bottom of my suitcase when we reached our destination. I wear mine with jeans, but it would also work over tights (shown in the picture)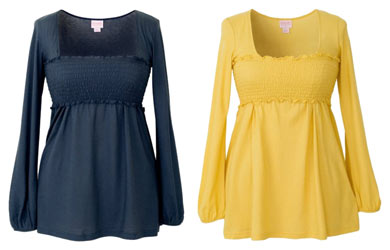 I highly recommend Boob's clothing line for both expecting and nursing moms. Their stylish designs and comfortable fabrics make their while collection both practical and functional. Both of my pieces wash up to look just like new and wear the same way they did the day they arrived.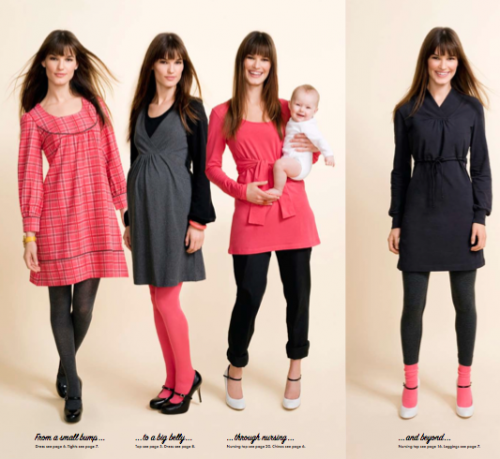 To find a store near you please visit boobdesign.com
*thank you to boob Design for sending us these samples* SOURCE