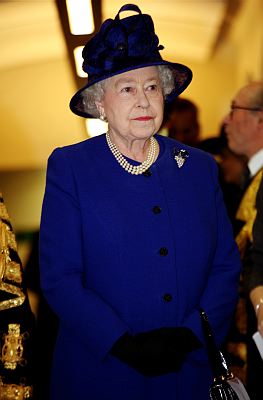 A five-year-old boy from Buckinghamshire was surprised to receive a personal message from the Queen after she found a balloon he had released.
Charlie Castle was one of about 50 school children who released balloons during an end-of-term farewell at his school near High Wycombe in July.
After the Queen came across it in the grounds of Windsor Castle she penned the boy telling him that she "so happy it was your balloon she found".
When the envelope arrived, the little boy also found his green balloon tucked inside.
The letter, which was sent by the Queen's personal assistant, Angela Kelly, read:
"Her Majesty the Queen has asked me to write to tell you that she found your balloon in her garden at Windsor Castle when she was walking her dogs.

"Her Majesty was delighted to see how far it had flown and was so happy it was your balloon she found."

"In the letter she (the Queen) said she was very surprised to see how far it had come and she also said she hoped he had a lovely birthday.
Fifteen balloons were returned to the school, the furthest from Bordeaux in south-west France.
---
[ad]