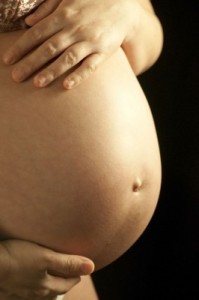 Many parents worry about their children ingesting the chemical called BPA, or bisphenol A, from canned foods. Yet, pregnant women are at just as much risk from exposure to the chemical in their foods.
In a report released by the National Workgroup for Safe Markets, foods sold in metal cans can vary greatly from one can to the next as to how much BPA they have. Researchers fond that while one can of food may have low to moderate levels of BPA, another can of the same food can be tested with high levels. Some cans were tested to have levels of BPA high enough to cause changes in cells and linked to increased aggravation.
Nearly 92 percent of canned foods contain some levels of BPA in them. The National Toxicology Program has stated that there are concerns that constant exposure to this chemical can cause changes in the development of the brain, behavior and the prostate gland in children, before and after birth. Eating foods sold in metal cans that have BPA in the lining can pass the chemical to a developing fetus easily.
The National Workgroup for Safe Markets is calling for a ban on BPA linings by Congress. Some companies, such as Eden Foods and Muir Glenn, have already begun selling their products in BPA-free cans. So far the countries of Canada and Denmark already restrict the use of BPA in some products.
However, the Grocery Manufacturers Association claims that there is evidence that BPA is safe.
Obstetrician Hugh Taylor of Yale University School of Medicine studies the effect of BPA on prenatal development, and recommends that all pregnant women eat as many fresh fruits and vegetables as possible.
"The entire life of that individual may be altered by a few months of BPA exposure in pregnancy. This is where the greatest risk lies. We are programming the hormonal response of the next generation. The worst effects may not become apparent for years."
BPA is found in many common household products, from plastic bottles to paper receipts. Its use in children's toys and baby bottles has been very controversial, leading some companies to market BPA-free products. – Summer, staff writer
Related Articles:
---
[ad]