Soccer parents! Brad Pitt and Angelina Jolie were photographed leaving a little league soccer game in Los Angeles with their children Shiloh and Zahara on Saturday.
Earlier, the couple was spotted sitting on the grass watching their girls play ball at Griffith Park.
After the game was over Brad and Angelina hugged Shiloh and Zahara before filing out of the park with the other parents.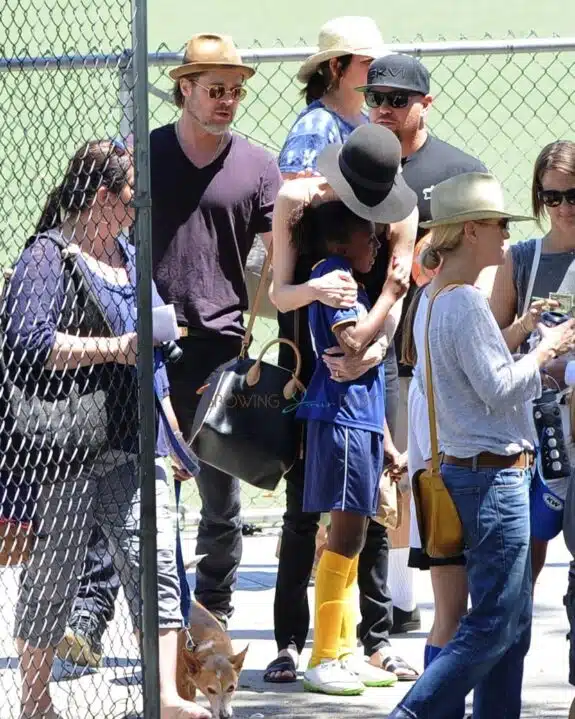 Angelina was casual in a fedora, matching her husband in her traditional all-black.
Brad has been busy shooting The Big Short in New Orleans alongside Christian Bale, Steve Carrell, and Ryan Gosling.
Currently, in between movie projects, Angelina has been focusing on her humanitarian efforts. The time off, however, gives her the opportunity to hang out with her kids.
{WENN}