In July's edition of Harper's Bazaar first time mom Bridget Moynahan talks candidly about her motherhood experiences and not expecting to be a single mom.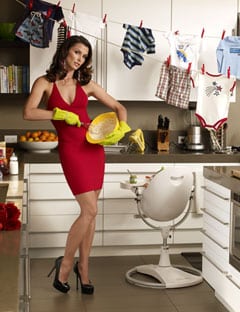 Here are some highlights:
On the misconceptions of being a parent:
"Everyone says, 'You give birth, you go home, and you have this amazing baby and it's just beautiful,'" says the 37-year-old Massachusetts-raised model turned actress. "And I walked in and I just started sobbing. All of a sudden, you have this newborn you have no training for. It's frightening."
On being a single mom:
"I'm not sure anyone — and I could be wrong in this — grows up thinking, I want to be a single mom," she says.
After dating Tom Brady for three years, Bridget found herself three months pregnant with his child but no longer in a relationship with him.
"Going through that traumatic time of being heartbroken and then being pregnant turned my whole life upside down and inside out and just knocked the wind out of me," she says. "But I got so much out of that. It's golden and it's tough and it was f@#k*d up. But now I have a child, and it's the best thing in the world."
To read the rest of the interview please visit HarpersBazaar.com
*Bridget poses beside the bloom fresco highchair
---
[ad]