A British woman is another step closer to honoring the last dying wish of her daughter. The woman, who is only known as Mrs. M, won a crucial legal victory on Thursday in the second-highest court in Britain to use her diseased daughter's frozen eggs to give birth to her own grandchild.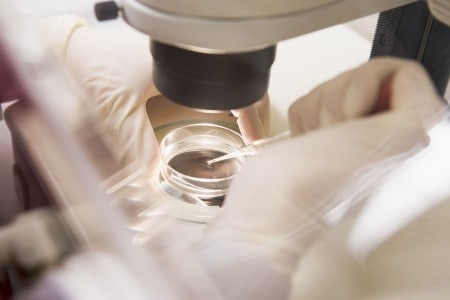 Before Mrs. M's daughter passed away from bowel cancer in 2011 at the age of 28 she had her eggs frozen in hopes that her mom would one day carry one of her children.   She did not, however, formally record her wishes and the courts are now trying to block her parents from gaining access to, and fertilizing her eggs.
After last week's ruling, The Human Fertilisation and Embryology Authority(HREA), said it would reconsider the case as soon as possible in light of the court's judgment.
In July of 2014 the HREA ruled the daughter's eggs could not be removed from London and taken to a clinic in New York.
Mr and Mrs. M. are hoping to use the eggs to create an embryo with sperm from an anonymous donor, which Mrs. M would carry to term.  The authority blocked the transport of the eggs abroad on the grounds that the daughter had not given her informed consent.
When the High Court in London upheld the authority's decision, the couple took her case to the Court of Appeal and won.
The appeals court found that the HREA had set the bar too high in determining consent, ruling there was "sufficient evidence of Mr. and Mrs. M.'s daughter's true wishes" for her mother to have, and raise, her own grandchild.
"They are never going to let me leave this hospital, Mum; the only way I will get out of here will be in a body bag. I want you to carry my babies. I didn't go through the I.V.F. to save my eggs for nothing," the daughter was quoted as saying by the court, referring to in-vitro fertilization. "I want you and Dad to bring them up. They will be safe with you. I couldn't have wanted for better parents. I couldn't have done without you."
The authority said its initial decision was based solely on the question of informed consent.   There are also no existing laws in Britain that limit the age at which a woman could be implanted with eggs that were previously frozen.
---
[ad]