Britney Spears enjoys her day off in London shopping with her boys. The popstar, who is across the pond on the European leg of her tour, carries her youngest son Jayden, 2 James, while security totes Sean Preston, 3.
While Britney is in London she is staying at the opulent Mandarin Oriental Hotel.
Her boys are staying elsewhere, with her ex-husband Kevin Federline.
He agreed to come along on the tour so that the children were not separated from their mother for two long.
Britney is believed to be paying him $4,000 a week to travel with her so she could be near them.
This week lawyers for Britney and Federline reportedly filed documents with the U.S. family law Commissioner Scott Gordon, stating they have reached a new temporary custody arrangement
.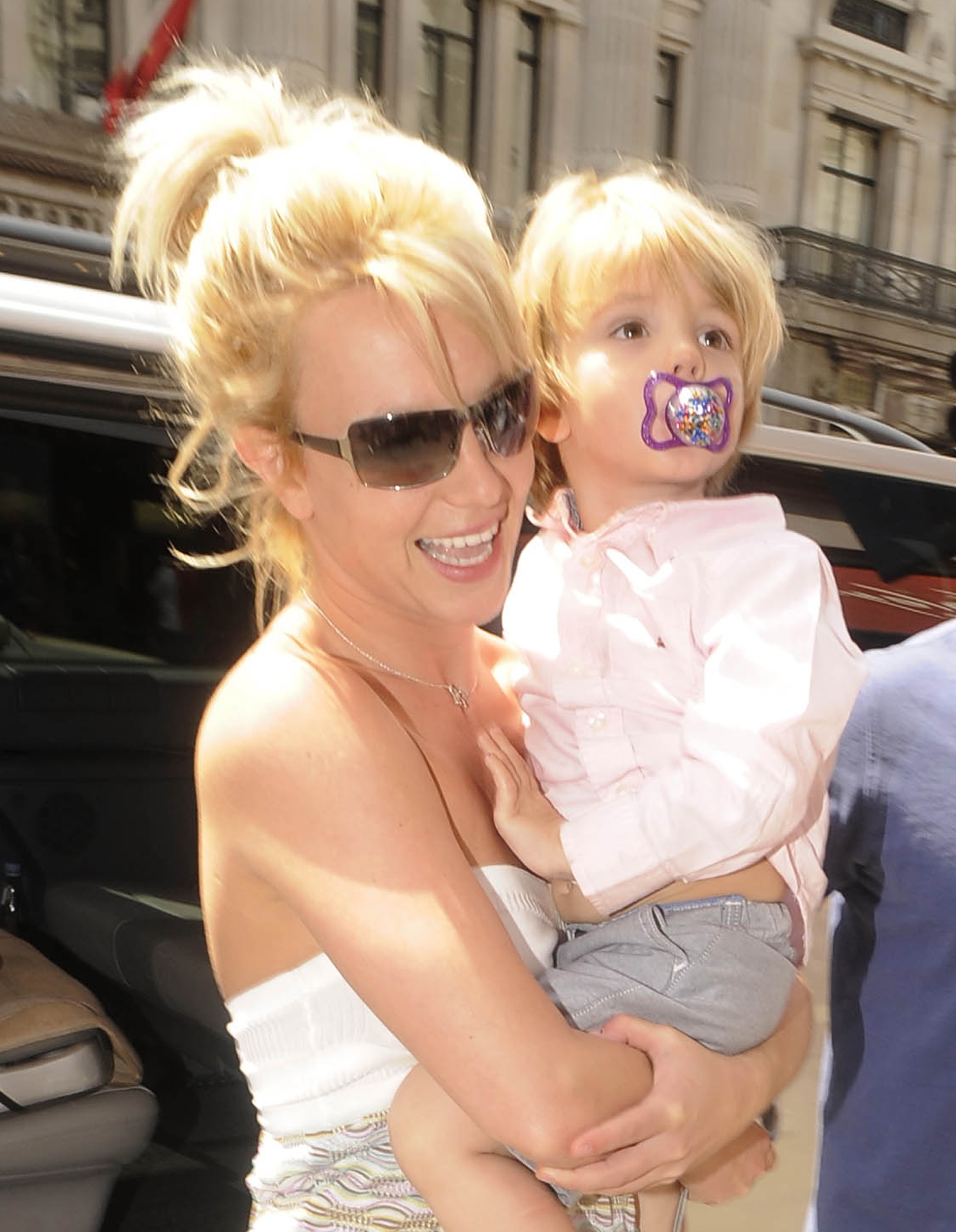 ---