Brooke Burke talks to Mom and Baby Magazine about motherhood, breast feeding challenges and how she manages the demands of a family of six.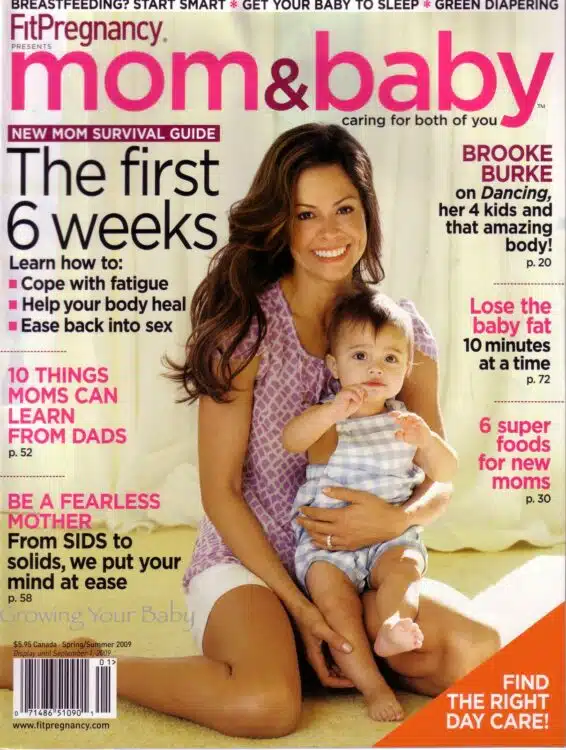 She has some great advice. Here are some excerpts from the interview:
How are you juggling four kids, with two under the age of 3?
Three kids were easy. Four rocked my world. It's always been my goal to find balance between being able to devote time to my family and not let one comprise the other. I always wanted to have a lot of children, and I'm used to the chaos. But, it's challenging having two babies in diapers and two babies not yet sleeping through the night.
What's a typical day like at your house?
I have breakfast with all four kids and then I often drop Neriah and Sierra at school while Shaya stays at home. Having Shaya, I finally had to accept the fact that I can't do it all myself and I had to learn how to delegate, so I do have people helping me at home with my children. I never had a live-in nanny when I just had three kids. But with four, I physically cannot be everywhere at the same time. I try to get all my work done during the day and we always have dinner together as a family, David included.
Did you breastfeed Shaya?
I breastfed Shaya for a week. Nursing has never been easy for me. I breastfed Rain for eight month; but between feeding and pumping, it was a 24-hour job. It was really important for me to breastfeed my children, but with Shaya I just had to let go of that pressure and guilt. I wanted that bonding experience, but my body just couldn't do it – I wasn't producing milk – so I had to give myself a break.
What's your best advice for new moms?
Everybody is going to tell you the 'right way' to be a mom. I don't think there is a right way. It's difficult for a new mom to be confident enough to have faith in her decisions, but you have to figure out what works for you and your family and feel good about your decision. It's not about being a perfect mother; It's about doing the best you can everyday.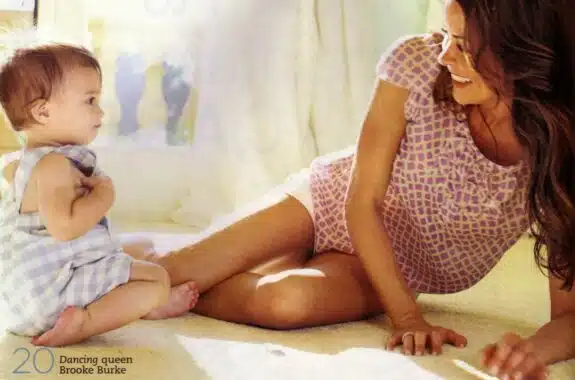 For the full interview pick up a copy of Fit Pregnancy's Mom and Baby
---