Brooke Burke enjoyed a nice day AND a smooch with her youngest son this afternoon while out at Cross Creek park in Malibu.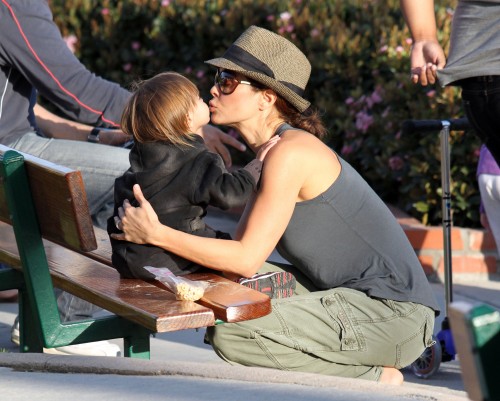 The busy mom also confirmed she is a contender to replace Samantha Harrison for this upcoming season of Dancing With The Stars.
"btw, the news about me hosting DWTS is true. I am screen testing next week for the job, fingers crossed!" Brooke wrote on Twitter "It would be amazing 2 be back!"
Shaya and Heaven Rain ride in a Valco Boy Meets Girl Limited Edition Stroller.
---
---