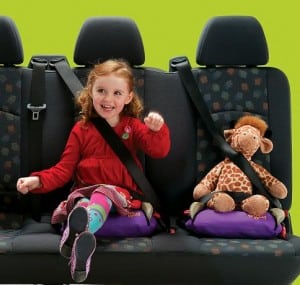 As a parent I know that when travelling it can be a bit of a pain to lug the car seat around with us. The BubbleBum, a booster seat that is designed as a cost-effective, lightweight safety device, is perfect for on-the-go families because it deflates and folds flat for easy transport in backpacks, purses or luggage.
The purpose of a booster seat is to provide elevation to a child so the shoulder belt rests appropriately on the shoulder blade and does not ride up the child's neck. It also provides "hips" that the seat belt can rest securely across and remain on the large bones of the child instead of resting across the soft tissue of the abdomen.
Recently chosen as one of the Insurance Institute of Highway Safety's top-rated boosters, the BubbleBum meets all the US Federal Motor Vehicle Safety Standards for children ages 4 – 11 (33 – 80 lbs).
What is truly innovative with BubbleBum is that through the use of inflatable technology, parents can keep their kids safer on every journey, solving the issues of inconvenience that most parents and carers face daily.   Plus, the use of memory foam technology creates stability and structural integrity in the seat with side positioners to correctly position the lapbelt.

Weighing in at about 1lbs, the BubbleBum is highly portable and ideal for families that have to do a lot of vehicle hopping, i.e. holidays, rental cars, taxis, bus travel, school trips and car pooling.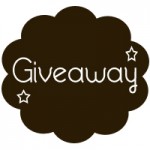 WIN IT!!
BubbleBum
is offering one (1) Growing Your Baby reader the opportunity to win a BubbleBum of their own.
Congratulations to our winner: Kellie
---
[ad]