With more than 20 years of stroller innovation behind their design, Bugaboo has debuted their new Fox 3 stroller that combines luxury, ease of use, and convenience for parents on the go.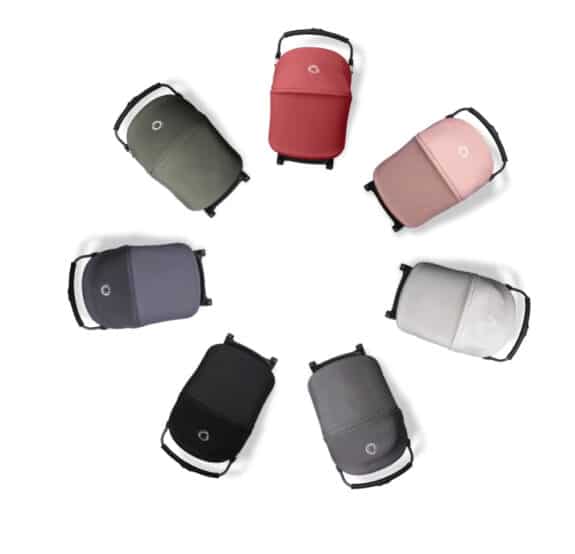 The Bugaboo Fox 3 has been designed to be used from birth with either the Bugaboo Turtle Infant Car Seat or the bassinet.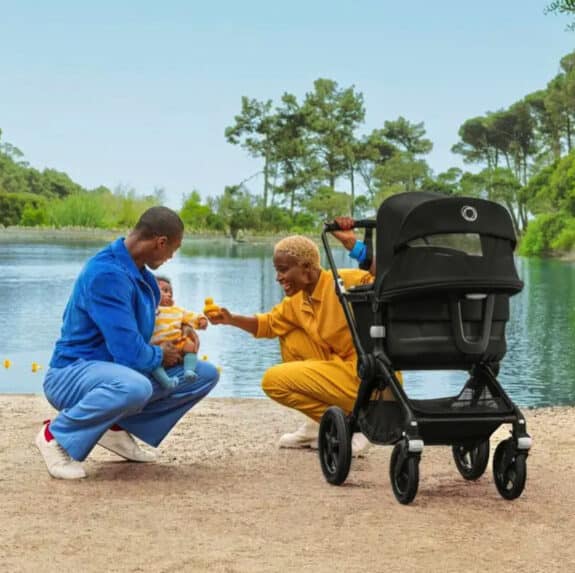 Featuring a mattress with a breathable 3D mesh layer for temperature regulation, your baby can sleep comfortably in the stroller or overnight using the Bugaboo stand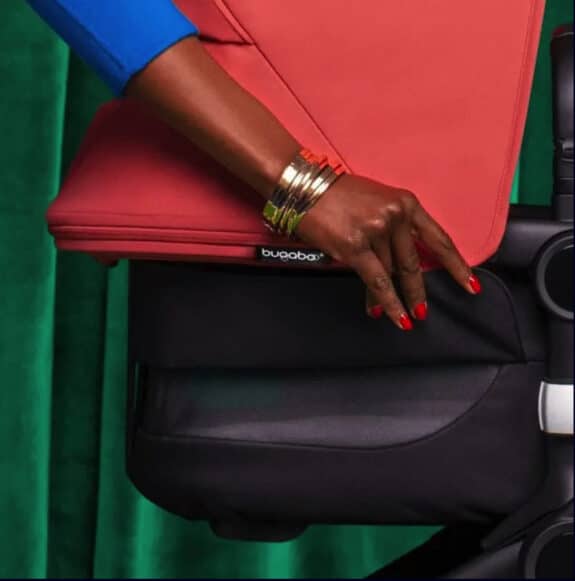 The Bugaboo Fox 3 bassinet features a large air mesh panel to allow for better airflow on warm days. Additionally, the full UPF 50+ sun canopy offers full coverage on sunny days and a peek-a-boo mesh window to give your child more fresh air.
The stroller's toddler seat can be positioned parent facing or facing out and can be easily reclined using one hand. It was also designed with Bugaboo's comfort harness with extra cushioning and support during days out.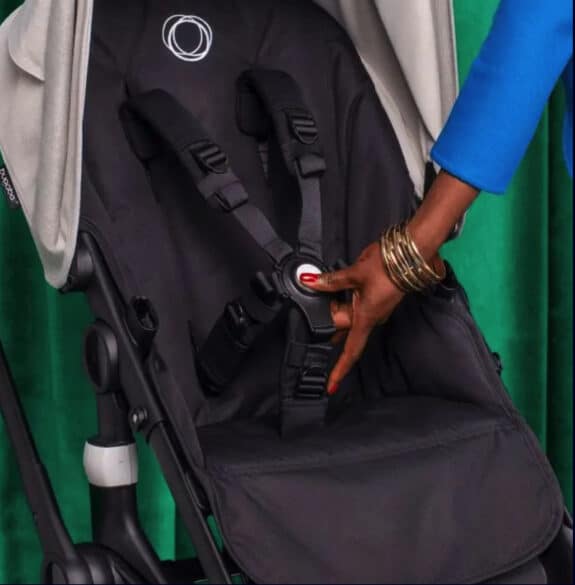 For parents of all heights, there is a telescopic height-adjustable handlebar that is wrapped in a luxurious leatherette.
Bugaboo strollers are well known for their smooth push. The Fox 3 has puncture-proof rubber wheels that are filled with impact-absorbing foam to cushion your ride. An individual four-wheel suspension system ensures your little one won't be thrown around if you driving over uneven terrain.
To reduce the weight of the pram its frame is made from high-grade aerospace aluminum that weighs 21.8 pounds.
SPECS:
Stroller weight: 26.9 lbs
Age range: 0 months – 4 years 48.5 lbs
Front wheels: 8.5 in, Rear wheels 12 in
In the under-seat basket: 22 lbs/9.2 gallons
Folded dimensions: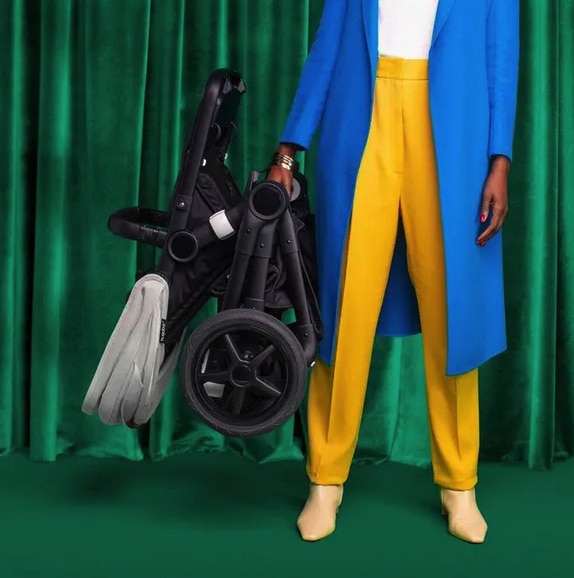 Compact two-piece fold: 33.8 x 20.5 x 13.4?in (L x W x H)
One-piece self-standing fold: 18.5 x 23.6 x 35.4 in (L x W x H)
Standard Bugaboo Fox 3 bassinet and seat stroller starting at $1199.99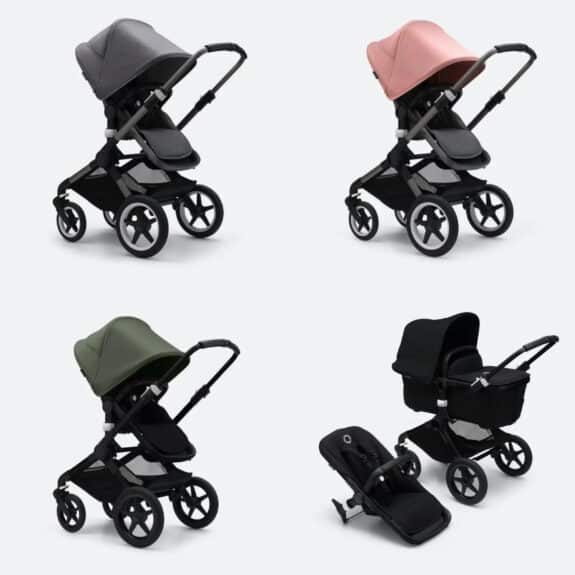 Special Mineral collection washed black sun canopy, mineral collection washed black fabrics, black chassis $1429.99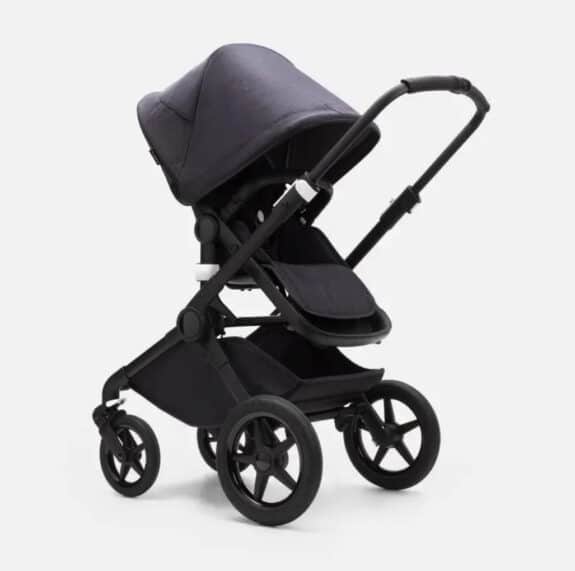 Estimated shipping date: October 7, 2021