Bugaboo and Diesel have once again combined forces to create a stroller that marries the two brands together perfectly.  Edgy, stylish and completely unique from anything else on the market, we are in love with their new design!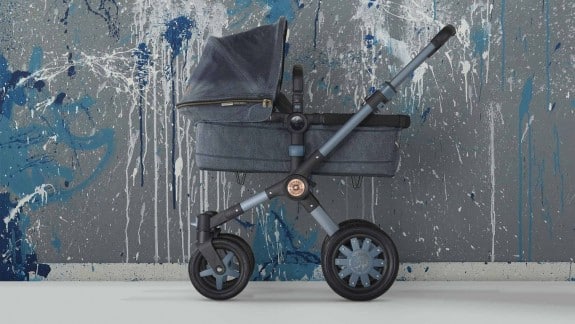 It's all in the details and the The Diesel Denim collection has them in spades. Bugaboo has added some gorgeous details include contrasting, copper-coloured zips on the extendable sun canopy, sophisticated black leather-look details on the seat, and a large rivet as the stroller's central joint cap.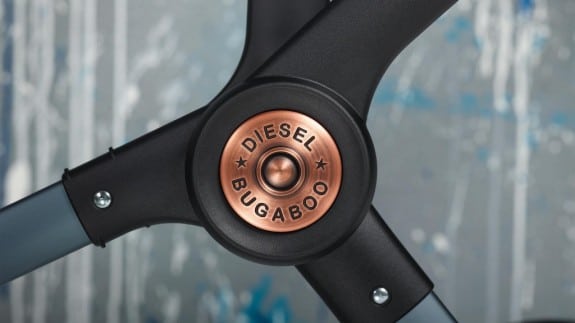 Just like your favorite pair of jeans, the signature washed denim fabric features a unique finish with paint splatters in various denim hues, and reveals all kinds of details found on a pair of Diesel jeans such as rivets, pockets, and custom logo patches.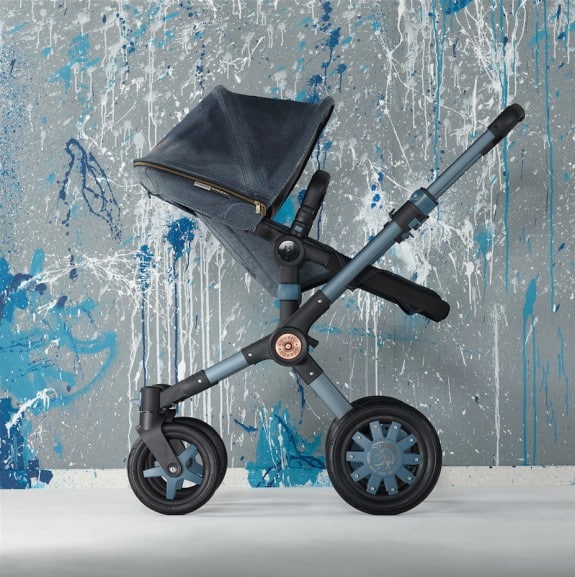 To complement the stroller's denim fabric, Bugaboo has given it a blue, anodised chassis with matching wheel rims that feature Diesel's iconic logo.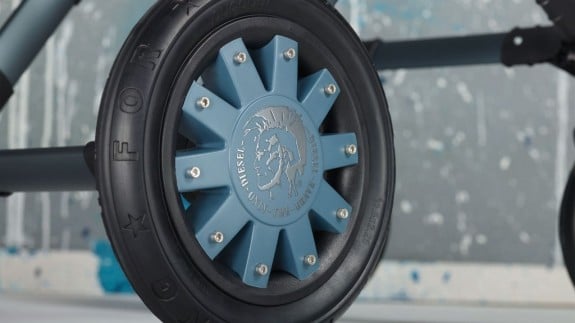 The Diesel Denim stroller will be available as Bugaboo's Cameleon3.  Also part of the collection are a Bugaboo Tailored Fabric Set for the Bugaboo Donkey, and a denim and leather changing bag to complete your denim look!
This stroller is the second collaboration for the companies, who have three special edition buggys in the works.  The third one will have a rock theme, and will be introduced in 2016!
Look for the Bugaboo by Diesel Denim collection to be available from November 2015.