No one does a Special Edition stroller like Bugaboo.  Over the past 10 years they have collaborated with some of the biggest Design houses to create unique, rolling works of arts for families who want a buggy that is both on trend, but unlike the others in their city.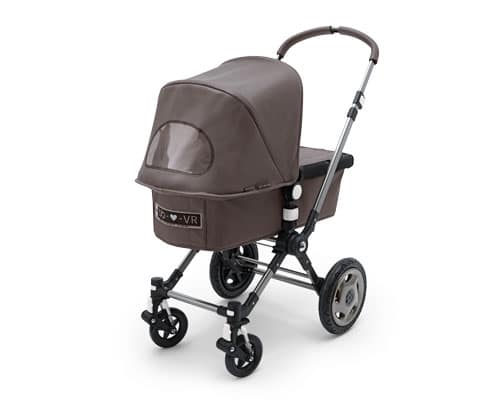 In 2014 they announced a 3 stroller collaboration with Diesel. The first stroller in that line was the Military edition that featured a dark green anodized chassis complemented by an all-over green canvas with sophisticated black and brown contrast trims, custom logo patches and a soft interior.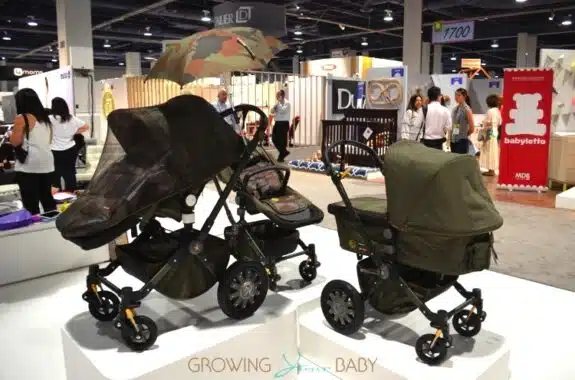 Last September the second stroller in the line, the Denim Cameleon3, was designed with a signature washed denim fabric, blue anodised chassis and matching wheel rims that feature Diesel's iconic logo.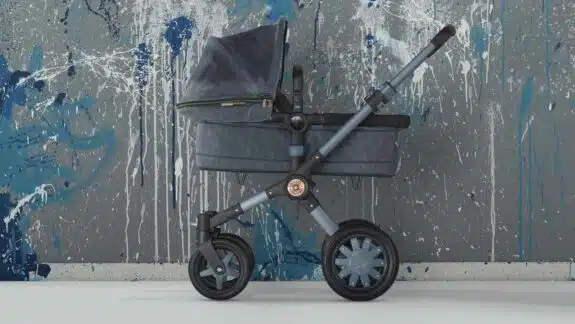 Today, Bugaboo announced the third collaboration and it's awesome!
Featuring a wax-coated fabric, leather look and rock-inspired studs, the Bugaboo by Diesel Rock collection is edgy yet stylish, giving you the rebellious spirit to keep living your life on the fly.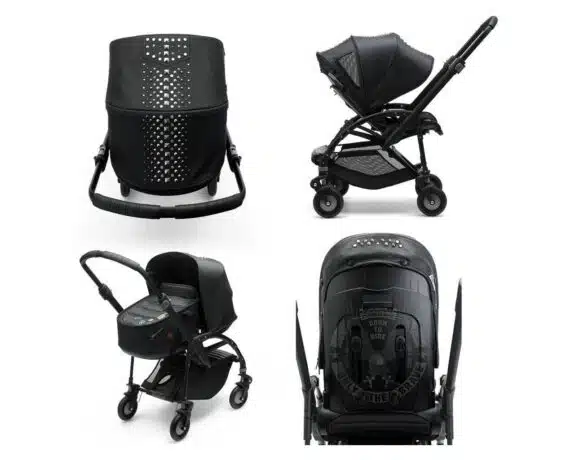 This collection includes a complete Bugaboo Bee³ stroller, a Bassinet Tailored Fabric Set for the Bugaboo Bee³, and a Bugaboo by Diesel Footmuff, suitable for all Bugaboo strollers.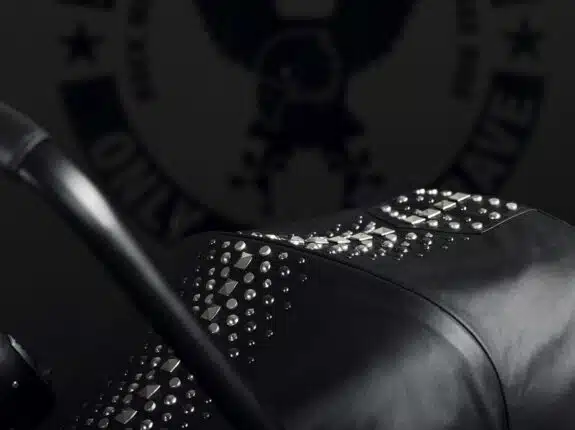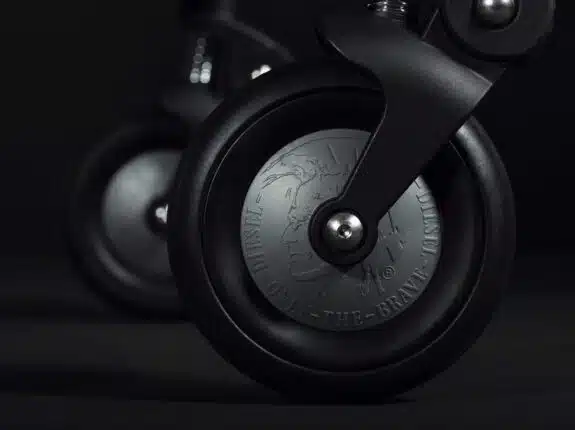 Look for the Bugaboo by Diesel Rock  to be available on April 1st!