If you are looking for a unique gift idea or some cute developmental toys for your children, Etsy store, Manzanita Kids is definitely worth a look.
In 2010 Seattle parents Adrienne and David established Manzanita Kids after the birth of their first child, Thomas.   The couple set out to create 'beautiful, open-ended toys that compliment a child's imagination and create a framework for creative play'.
Fashioned from cherry, maple and walnut and finished with organic jojoba oil/beeswax polish, their collection is perfect for little ones birth straight up to 5 or 6 years old.
For little hands, their soft, sweet rattles, are the ideal first toy.  Designed in many adorable shapes, they can also be personalized for a custom gift.  Packaged in a muslin bag, they are also a nice keepsake that can be passed along or saved in a treasure box.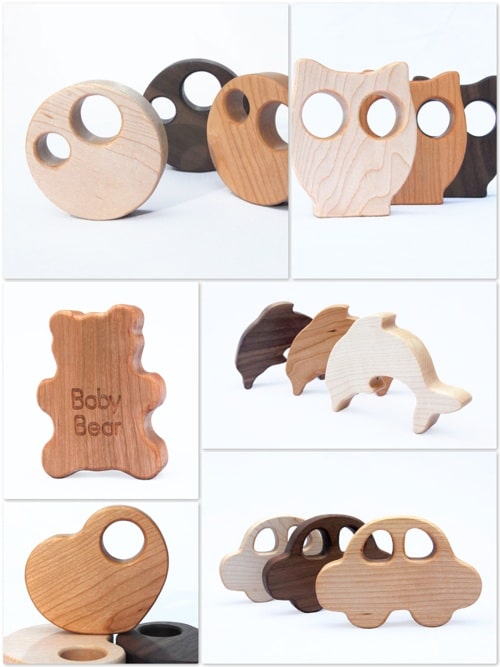 I also like their beautiful stackers, which are designed for different developmental stages.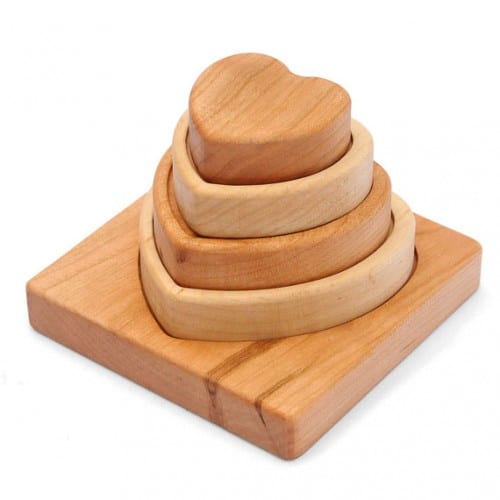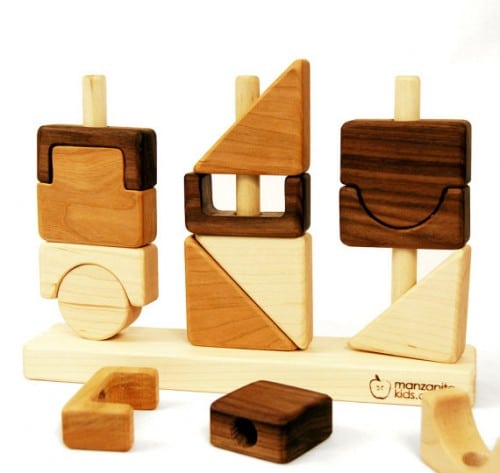 They also create some lovely building blocks that double as learning tools for little ones.
Each block has a hand-drawn lowercase letter carved into the wood with an off-set illustration of an object that starts with with the corresponding sound. We use short vowel sounds and lowercase letters, which teachers agree are the best way to introduce letters and sounds to children.
Gorgeous right?
I have only featured a small section of the toys offered at Manzanita Kids' Etsy store. Please visit their shop to see more!
---
---
[ad]