When kids want to run, they don't want a pair of chunky runners slowing them down. Introduced this Fall, pediped's new athletic shoes are 'engineered for comfort and built for speed'.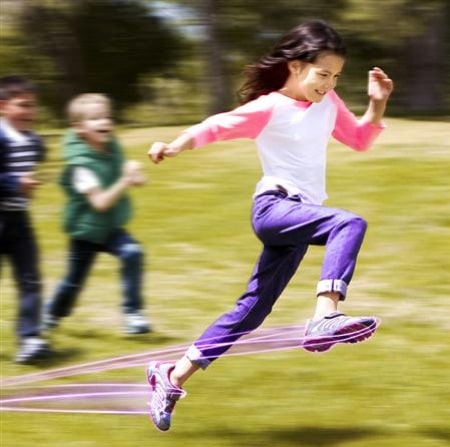 We are big pediped fans in this house because over the years they have been a fashionable choice that has kept up with my busy boys.  I have never once thrown a pair in the garbage, but have passed them on to friends on many occasions.
I love that this new collection is not only lightweight, but they stylish and machine washable!
My boys LOVE to play in the mud and I have to admit that even though I knew their shoes were machine washable, it didn't believe that they would look the same after being washed.  But I was wrong.  Before we went into a deep freeze much of the Winter has been wet, leaving the ground soggy and muddy.  I cannot count the number of times the boys shoes have come home in a bag full of mud.
To get them clean again, I simply rinse the mud off in the sink and then throw them in the washer in a mesh bag. They can be dried in the dryer, but I just place them upside down on the vent and they are as good as new the next morning!
The new athletic collection fills a void I have been waiting the company to fill.  Because while their flex collection was made to be more active than the original soft soled shoes, they weren't a true running shoe.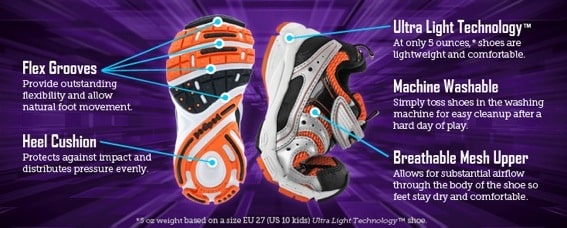 When designing their athletic collection pediped took all factors into consideration.  The end result is a shoe that looks good that will keeps up with active kids! Flex 'grooves' created for maximum flexibility ensure natural motion when your kids are on the move.  Plus, the shoes feature breathable mesh uppers and a heel cushion to protect against impact and distribute pressure evenly.
Named after the planets in our solar system, the new consists for 4 styles: Mercury and Saturn for boys and Neptune and Venus for girls.  True to pediped's reputation, they are also fashionable!
Just in time for Spring pediped has introduced some new styles. Please visit their site to check out the whole collection!
---
[ad]