If you are a mom who needs to use her stroller for school drop off, pick up, or just to get from A to B then you know how cold it can be for your little one.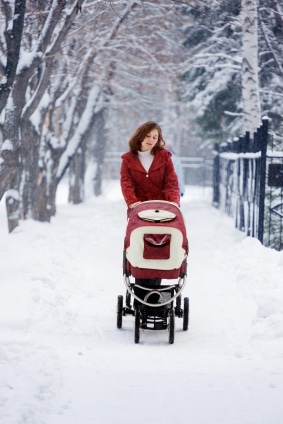 Keeping your child comfortable, safe, and warm is top priority. To help do this some gear companies have designed bunting bags that will slip right onto your stroller seat to keep your precious cargo protected against the elements.
We have put together a list of some of our favorite ways to keep your child cozy during the cold Winter months.
Our top pick is 7 am Enfant's collection of buggy and infant seat covers. Rebecca creates bunting bags that will stand up to any cold harsh Winter while looking incredibly stylish. The blanket-212-evolution is their most popular pick because it grows with your child from infancy to preschool. Versatile and durable, this luxury bag adapts to any stroller or car seat and converts into a large blanket. Constructed with an ergonomic hood, thermal filling and a waterproof shell, the "Blanket 212evolution" is the ideal baby outerwear that will keep your child warm and dry from head to toe. $190 Have twins? She is the only company that makes a double for side-by-strollers.
JJ Cole's Original Toddler Bundle Me($40) is a parent favorite because it is reasonably priced, machine washable and can be transferred easily from car seat to stroller. Looking for one that has a hood? JJ Cole's Arctic Bundle me Toddler is made with microfiber insulation and a breathable outer shell for the ultimate in comfort and warmth with inner fleece lining for maximum heat retention. An adjustable hood adds an extra barrier to protect against the elements. $99
Maclaren's Universal Footmuff is made with a warm faux fur lining that quickly attaches to all of Maclaren's buggies and most likely any other lightweight stroller on the market as many of them have the same design as the UK manufacturer's strollers. It is easy to install, it provides luxurious padding for entire length of seat and it has a zip off front panel for easy, quick access to your baby. $70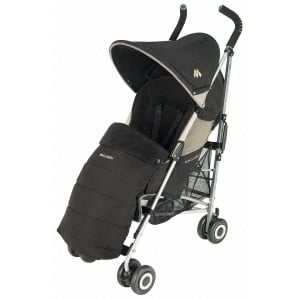 Nomie Baby's Toddler Stroller Blanket is fleece-lined with a wind resistant outer layer to keep your child toasty warm. Fits both jogger and umbrella strollers. The stroller blanket zips around the little one, keeping your toddler safe from harsh winds and the cold weather. When the cozy stroller blanket needs cleaning, it slips off easily, and is washing machine and dryer friendly. $50
Footmuff Iglu Aktion – This Sheepskin-lined footmuff features dirt and water-repellent material that will guarantee optimal protection for your baby against snow, rain and wind. On the inside, high quality sheepskin ensures you child will stay cozy and it can be unzipped completely and laid flat for use as a blanket or pad. Plus, the lower part zips open for muddy shoes or longer legs. A drawstring around the head, 6 belt-slots, and nubby material on the back to prevent slippage, reflector-stripes around the bottom. € 89.99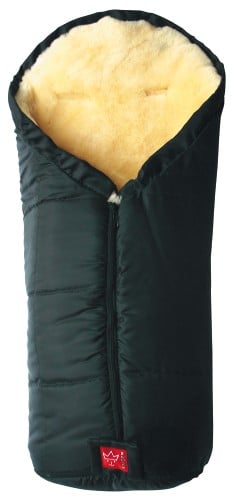 Mobile Moms® Toastie Toddler XL® is designed for children 3 months to 4 years old. With large openings for the harness you can now easily switch strollers and use this in a car seat as well. The zipper opens up on the bottom to allow for extra growth and shoes to come through if you want. If you are a parent who often folds up the stroller this is the Toastie Toddler® for you. This high tech fabric keeps your baby warm and dry without the bulk. You can easily fold up the stroller to go in a bus, train, cab or car. Is 100% Waterproof/Windproof /Breathable. Comes in 2 styles toastie ~ $110 & faux beaver fur lined couture ~ $130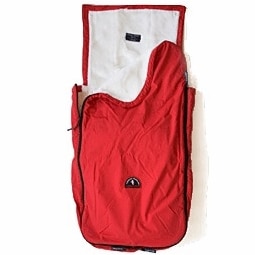 Tivoli Couture 4 in 1 Miracle Wrap Bunting System provides comfort and warmth for your little one. Its a multi purpose bunting bag system and footmuff that opens up completely into a large play mat, beach or picnic blanket, can be folded into a comfy travel pillow or can be used as a regular blanket for bigger kids in strollers, car seats, day care, airplanes and more. Constructed with DWR (durable weather resistant) nylon and reliable warm fleece, this innovative product will serve well into preschool years and beyond. $98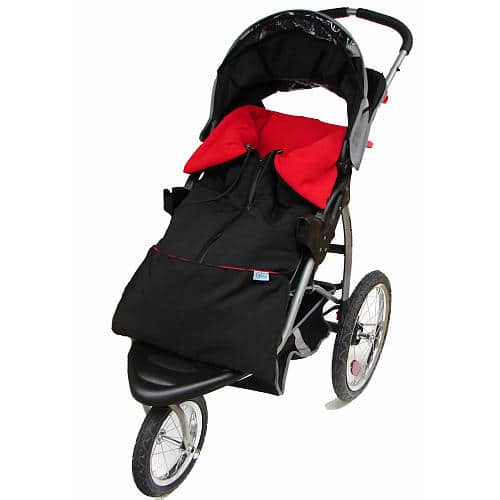 Related Articles: