Burberry has introduced their new 2012 Spring/Summer Childrenswear collection. As in the past the luxury brand's newest offerings feature smaller versions of their Men's and Women's Prorsum line.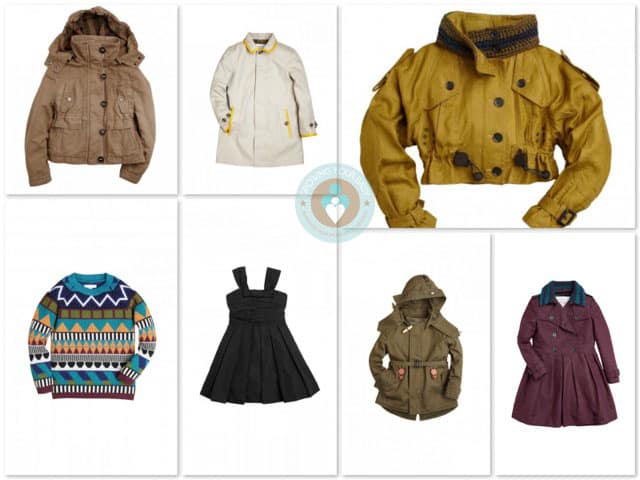 The mustards, teals and purples that dominate the color palate for both the women and men's line have also made their way in to the childrenswear collection.  Burberry has also used geometric patterns and knitted accents to give this new collection an African feel.
As well as catering to parents who like trend, Burberry has also stayed true to tradition and is offering classic pieces like the double breasted trench and parkas with their iconic check pattern in the hoods.
Burberry is a brand I have loved for myself for years.  Before I had kids I amassed quite a collection, with pieces that are still relevant and stylish today.  That still holds true with many of the items in this collection.  Traditional, timeless fashion that can be worn for years. That is until, of course, your child has a growth spurt and then you have to set them aside for your next one.
---
Related Articles:
---