The U.S. Consumer Product Safety Commission in conjunction with Burley Design LLC, of Eugene, Ore., has announced a voluntary recall of about 34,820 Child bicycle trailers because the trailers with black plastic tow bar receivers can separate from the tow bar when they appear to be connected, posing a crash hazard to the child in the trailer.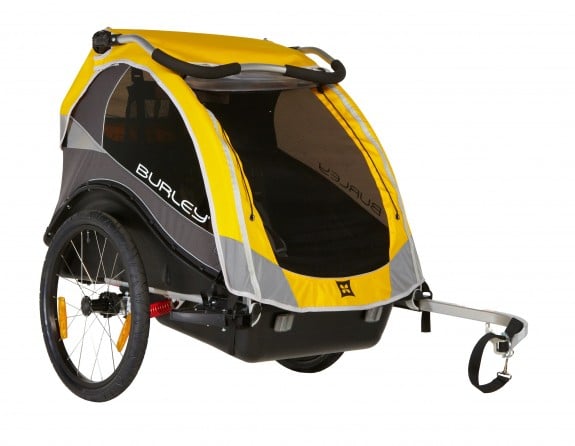 Burley Design has received 35 reports of trailers with black plastic tow bar receivers separating from the tow bar, including two incidents that resulted in abrasions to a child.
This recall involves seven models of Burley Design child bicycle trailers manufactured from 2009 to 2015. The trailers allow cyclists to tow children behind their bicycles while riding. The trailers are connected to the bicycle by a tow bar, which attaches to the rear axle of the bicycle on one end and to a tow bar receiver on the trailer at the other end. The tow bar receiver is on the front left side of the trailer as it faces the rear wheel of the bicycle. Recalled trailers have a black plastic tow bar receiver with an integrated wheel guard. Recalled trailers can be identified by the first four characters of the serial numbers on the trailer. The serial number is on a sticker in the rear cargo area behind the seat of the trailer on the left inside frame bar.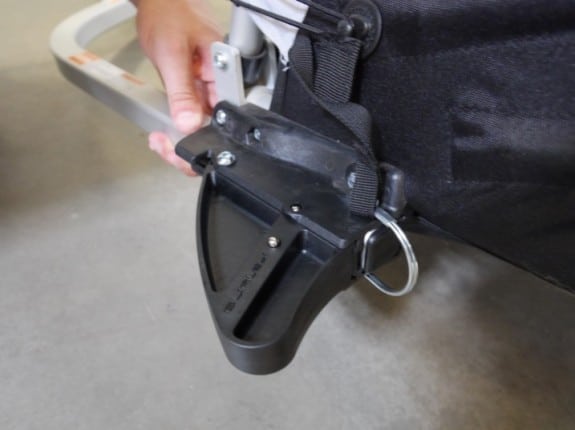 The following seven trailer models and serial numbers are being recalled:
| | |
| --- | --- |
| Model | Serial Numbers |
| Cub | K943 |
| Rental Cub | K943 |
| D'Lite and D'Lite ST | D948 and K948 |
| Encore | K942 |
| Solo and Solo ST | D939, K939 and KK939 |
Trailers with aluminum tow bar receivers are not included in the recall.
Consumers should immediately stop using the recalled bicycle trailers and contact Burley Design at 800-311-5294 from 8 a.m. to 5 p.m. PT Monday through Friday or online at www.burley.com and click on "Recall Information" for more information on how to receive a free safety strap kit with tools and instructions for installation and a coupon for a 20 percent discount on the purchase of any Burley accessory. Consumers should also inspect the black plastic tow bar receiver. If it appears to be cracked or damaged, consumers should also request a free replacement tow bar receiver.
---
[ad]