A North Carolina bus driver has been fired after it was revealed that she forgot a 4-year-old girl was on a bus at the bus facility for 5 hours.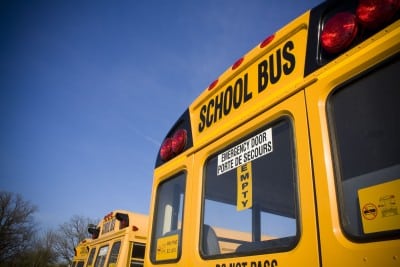 The child, who is a student at pre-kindergarten program at Highland Mill Montessori School, was left on the school bus from the morning and wasn't discovered until 2:30 p.m.
From there she was taken back to the school, examined and then taken to the Carolina's Medical Center by her dad where she was treated for dehydration.
School officials said it is standard policy for bus drivers to walk through their buses after each run to make sure they are empty.
Apparently this isn't being done because this is the fourth time this year that a driver has overlooked a child, with one driver leaving TWO kids on the bus.
And even though this driver was fired on the spot, the frequency of these events has school law enforcement officers concerned and looking at possible criminal charges.
Related Articles:
---