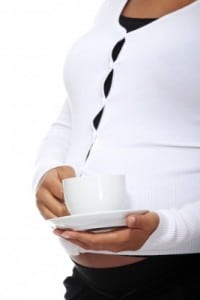 According to a recent study, mothers with hyperactive children can let go of any guilt they had over consuming caffeine during pregnancy. Based on their results, children born to women who consumed caffeine during pregnancy were not any more likely to be hyperactive than children born to women who had not consumed caffeine. Researchers also added, however, that caffeine consumption should still be a topic of discussion between a mom-to-be and obstetrician.
While the 3,449 five and six year olds included in the study did not show any higher risk of hyperactivity if their mothers had consumed caffeine, studies on lab rats suggests that caffeine consumption can affect fetal brain development and that it may alter behaviors later in life. In this particular study, researchers only examined the hyperactivity of the children. Developmental issues other than problem behaviors were not considered during this particular study.
Still, other studies have produced only mixed results. And for now, the researchers believe that caffeine, in moderation, may be okay, as long as it's okay with her obstetrician. The American College of Obstetricians and Gynecologists say that about 200 milligrams of caffeine (equivalent to a 12-ounce cup of coffee) per day probably wouldn't carry any pregnancy risks. However, women should recognize there is still much research to be done about the effects of caffeine on fetal development, particularly that of brain development and long-term development of the child.
It is also worth noting that this study was only able to analyze data given through self-reporting. This may not be conclusive because women may have forgotten the amount of caffeine they consumed during pregnancy, or they may misperceive their child's behavior.
Related Articles:
---
[ad]