As parents, we know that we would do absolutely anything for our children. From giving them the clothes off our backs to sacrificing everything we have for them. It's the immense and deep love that we have for our children that drives us to do what we do for them. One California woman made the ultimate sacrifice for her children.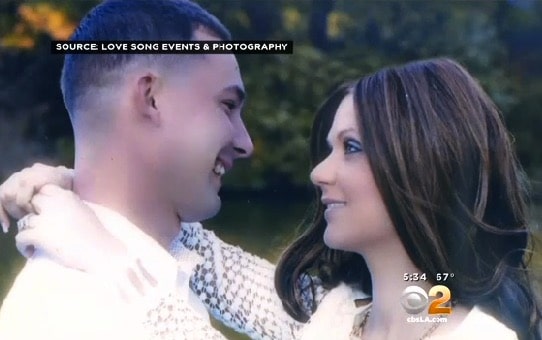 Ashley Bridges and her then boyfriend Jonathan Caughey were very much in love. Already parents to 6 year-old son together, Braiden, the young couple also planned to get married. Everything was going well until one day Ashley's knee began to cause her pain. Initially, her doctor just dismissed it as a likely case of arthritis or bursitis, but no tests were done. Ashley describes the first few trips to the doctors office, "The first appointment was like, 'I think there's something wrong with my knee. It's achy sometimes but then it goes away."
After visiting the doctor a few more times, she was finally told that the pain was just "something you're going to have to live with." Another year of various trips to the doctors went by until Bridges was in so much pain with her knee that she could not walk, and she was finally referred to a specialist in October 2013. However, before she could even make it to the appointment with her specialist, the pain became so excruciating that she ended up in the emergency room. She recalls the pain, "I had excruciating pain in my knee and my toes went numb. So I went to the hospital and they did an X-ray."
Before Ashley could make it back to her hospital room, the medical staff advised her that the doctor needed to speak with her right away. When the physician came in he revealed that she had bone cancer.
Being diagnosed with osteosarcoma at just 24 years old was a complete shock.
She remembers her thoughts that day, saying, "I was like, no. 'Cause who thinks of when their knee hurts that they have bone cancer?"
Ashley also gets angry when she thinks of how much time lapsed in between her first symptom and eventual diagnosis.  "But there's really nothing we can do about it now. The doctor that I went to repeatedly and repeatedly telling him something wasn't right probably cost me my life. This is very aggressive cancer. I could have had more time."
Ashley was able to undergo surgery to replace her knee, as well as to remove the majority of her femur. Doctors also suggested that she should start chemotherapy as soon as possible, but there was one caveat. She was 10 weeks pregnant. Ashley recalls the doctors explaining the risks that the chemotherapy posed to her daughter. "They told me what would likely happen to Paisley, that you know, she most likely wouldn't make it and I just knew," the new mom told Fox40.com. "It wasn't a choice to me. It was like this is what needs to be done. She's first. I'm not going to kill a healthy baby because I'm sick. There's nothing wrong with her. Her life is just as important as mine if not more important. I mean as a mother my job is to protect my kids."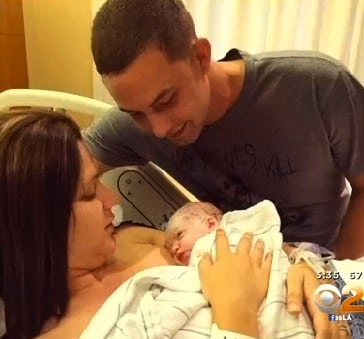 Ashley stood firmly in her decision to delay her treatment until after Paisley was born. It is a choice that she knew could potentially cost her life. Jonathan and her mother, Renee Thomas stood behind her choice. Thomas said that her daughter has always had a strong will. "I always tell her it's not over 'til it's over," she said. "You never know. We might get that miracle." However, after Ashley gave birth to Paisley in July, a full body scan showed that the cancer had spread throughout her body, all the way into her brain.
She recalls the feelings she went through that day, "When they told me that, I think oh my gosh, I am really dying. I'm not going to beat this. And then I am sad for about a week and then I get back to OK, well it's not over yet. And then I'll be good and then I'll get some more bad news that it spread through my whole entire body. And then that will knock me down for about a week and then I'll bounce back."
Ashley's doctors say that she only has months to live, but still, she has goals that she aspires to. "I am really pushing for Paisley's first birthday. This is what I do. I do October, OK, I just got to make it to Thanksgiving. Thanksgiving comes around – OK, let's just go to Christmas. Then Christmas comes and Braiden's birthday is in March, so I'm going to make it to Braiden's birthday. I'm just going to keep setting little goals for myself and we'll see." One of those goals was getting married, and this past November, Caughey and Bridges exchanged vows. She still gets excited when she talks about her wedding day. Braiden even got to walk mom down the aisle. She said, "It just went by so fast. If I could sum that day up it would just be magical. Magical. Loved it. Loved seeing all my friends, my family all together."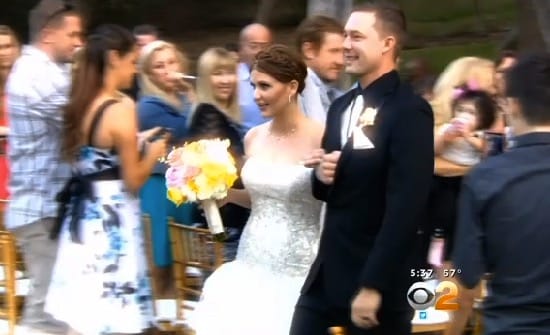 Ashley found immense support and love in her wedding planner, Lindsey Natzic-Villatoro, owner of Love Song Events and Photography. Lindsey planned the entire wedding in just under a few weeks and has recently been a strong center of support for her. She has even been capturing the families recent milestones, such as Ashley's pregnancy, to engagement and holiday pictures. Lindsey believes that she is the epitome of what motherhood is all about, saying, "I think that this has helped express to others who have never had children the depth of actually a mom's love – the selflessness. It's just like the best example that she has shown the entire world. So for that, she is definitely one of the most bravest people that I've ever met."
The one thing that means the most to Ashley, though, are the incredibly beautiful photographs that Lindsey has provided her family with. "It means everything. My kids are going to have these memories. My husbands going to have these. And my kids are going to be able to look at these forever," Ashley said. When she was asked what she hoped her legacy may be, she demurely broke down and said, "I want my kids to know how much I love them and how much I fought for them."
---
[ad]