Sometimes when a mom is in labour she just doesn't make it to the hospital. Actually, it happens a lot. But normally those little monkeys are 5, 6, 7lbs – but not Savannah Vilchez! Not only did she insist on arriving so quickly her father had to deliver her on the side of the road, she was the size of a 3-month-old baby.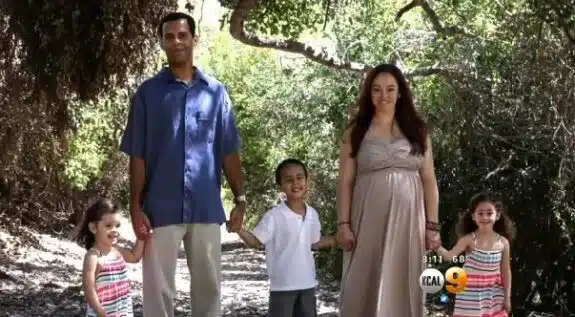 The Vilchez family was enroute to gramma's house on Saturday morning when mom Sandra's water broke. Thinking she had time to make it to the hospital, the situation took a different turn when the baby's head appeared just a couple minutes later.
Sandra placed an emergency call to 911 right away, but the baby would arrive before paramedics could make it to the scene. Thankfully her husband Bolivar, a Marine Corps officer, pulled over quickly and assisted her with the birth of their baby. And while the delivery went off without any complications the couple was surprised to learn that their bundle of joy weighed a whopping 11lbs 6 ounces!
Adding to the excitement was the fact that their three young children, aged 3, 4 and 6, were in the back seat. Sandra told the media afterwards that her previous children all took their time to arrive.
"I can't believe this is happening to me," said Sandra, "It was shocking, honestly shocking. It was like out of a movie."

"Nothing could prepare you for this," said Bolivar.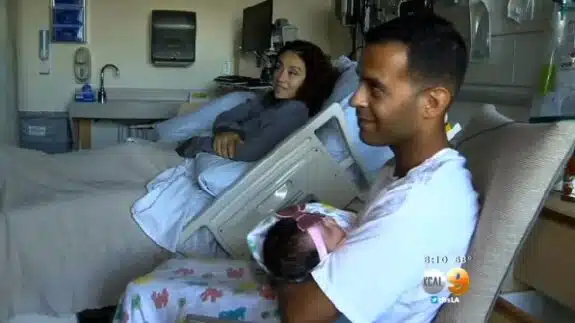 Paramedics arrived shortly after the delivery to cut the umbilical cord and transfer mom and baby to the hospital.
Both are doing well!