A Virginia-based Insurance Institute for Highway Safety and the University of Michigan Transportation Research Institute found Wednesday that 13 booster seats don't put children in the best position to be protected in a crash.
The Institute, which conducts crash tests of new vehicles, did not recommend: Compass B505, Compass B510, Cosco/Dorel Traveler, Evenflo Big Kid Confidence, Safety Angel Ride Ryte, Cosco/Dorel Alpha Omega, Cosco/Dorel (Eddie Bauer) Summit, Cosco Highback Booster, Dorel/Safety 1st (Eddie Bauer) Prospect, Evenflo Chase Comfort Touch, Evenflo Generations, Graco CarGo Zephyr, and Safety 1st/Dorel Intera.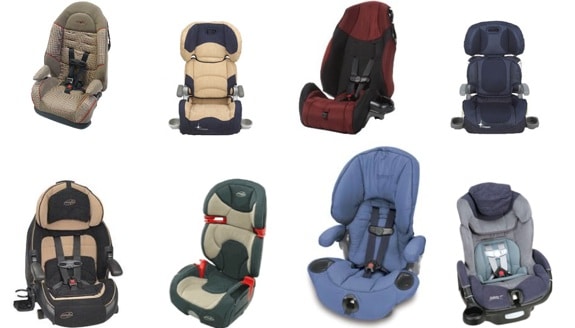 IIHS President Adrian Lund said the 13 boosters "may increase restraint use by making children more comfortable, but they don't position belts for optimal protection."

Child seat manufacturers said their products meet and exceed federal regulations. Dorel Juvenile Group said it "welcomes the opportunity to review the evaluation conducted by the IIHS."

Graco Children's Products said in a statement that "safety is always a top priority and nothing is more important than the well-being of the children who use our products."

It was the first time the Institute issued evaluations for booster seats. Lund said they chose not to review crash protection because the seats simply elevate children so lap and shoulder belts are well-positioned to restrain them.

Booster seats are typically used by children between the ages of 4 and 8. The seat belt is meant to be routed across a child's lower hips and mid-shoulders instead of the abdomen because the liver and spleen are more vulnerable to injuries.
The IIHS called 10 seats "best bets," meaning they were most likely to correctly position seat belts. They include: Combi Kobuk, Fisher-Price Safe Voyage (with plastic clip), Graco TurboBooster, Britax Monarch, Britax Parkway, Fisher-Price Safe Voyage (highback), LaRoche Bros. Teddy Bear, Recaro Young Style, Volvo booster cushion and Safeguard Go when it's used as a backless booster.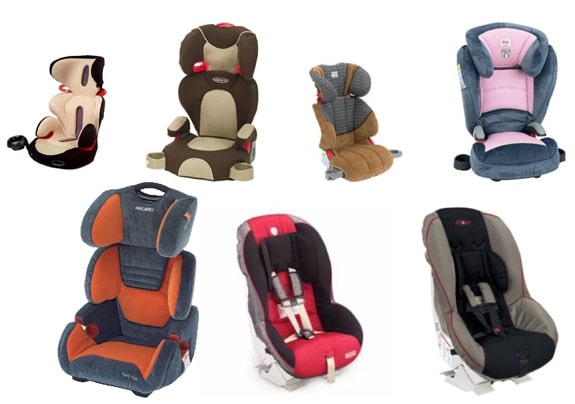 Five seats were named "good bets" to provide acceptable belt fit. They include: highbacks Combi Kobuk, Graco TurboBooster and Safety Angel Ride Ryte, and combinations Recaro Young Sport and Safety 1st/Dorel Apex 65, when used as highbacks.
Dr. Kristy Arbogast, who researches child passenger safety issues at The Children's Hospital of Philadelphia, said parents should not interpret the evaluations to mean that poorly rated seats are not effective.
Related Articles:
---
[ad]