When a young couple turned up at world-renowned Great Ormond Street Hospital in London on Monday, they said that they had come to collect their child from the neo-natal unit.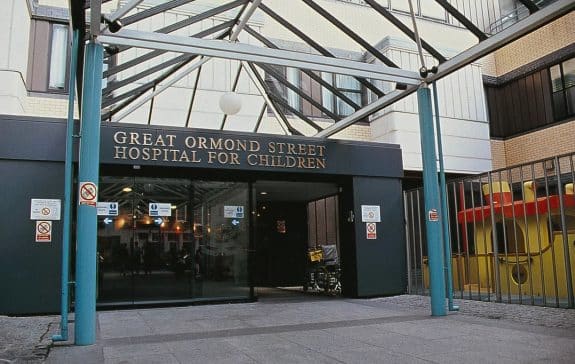 The pair – a 31 year old man and a 26 year old woman – told staff that their baby had been born at 21 weeks in nearby Whitechapel at the Royal London Hospital on March 1st. As "proof" they showed staff a photo of their baby in an incubator, believed to be a "screen grab" printed from the internet.
The careful staff checked with Royal London Hospital for premature babies born there on that date, but found no records and alerted the police who arrived on-scene and arrested the couple on suspicion of conspiracy to abduct a child.
The couple has been booked and released on bail pending an April court appearance, with the condition that they do not enter any hospital unless they are suffering from a medical emergency.
This incident comes a year after the Royal London Hospital was instructed to improve security on the maternity ward following an inspection by the health watchdog. That Quality Care Commission found that some of the babies in the nursery there had no name tags, and staff demonstrated a "lax" approach to regularly checking them. Some of these staff members were also unaware of the hospital's baby abduction policy, and there were not enough midwives on duty to provide safe cover for the infants.
Following release of the report, the trust in charge of the hospital (Barts Health) introduced new policies to resolve the security issues.
A spokesperson for Great Ormond Street Hospital said "Thankfully, this kind of incident is extremely rare, but we are pleased that the staff acted swiftly and calmly to ensure the safety of all of our patients."
---
[ad]