All smiles, Carla Bruni-Sarkozy and her daughter Giulia were photographed arriving at home in Paris on Wednesday.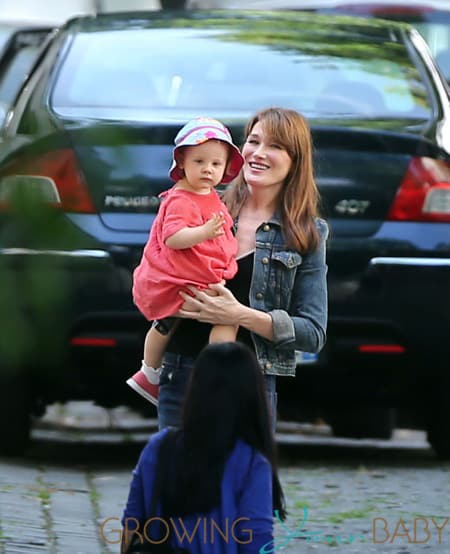 The former first lady, who was accompanied by a nanny and an assistant, followed a busy Giulia down the street and she strolled with her dolls.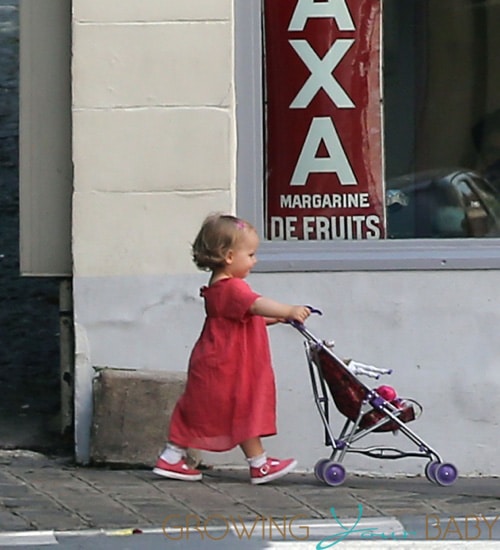 Carla recently revealed in an interview with the Guardian that finding out she was pregnant with Giulia was a shock.
"I tried and tried and tried, and as usual how it happens, you stop trying eventually and then boom. I thought I had a disease or something, a bad disease, because you know how the beginnings [of pregnancy] are funny: you smell people, and I got this craving for sugar, you know? And I kept falling asleep. I would go up the stairs in my house and be really out of breath" – she feigns panting – "so I went to the doctor and they did blood tests and radiography, which is completely forbidden when you are pregnant. These treatments, they are so toxic for the baby, but I didn't know I was pregnant."
A week later she decided to check to see if she was expecting and…
"I did a test at home. I couldn't believe it!" She mimes open-mouthed shock, pretending to gaze at a pregnancy test stick. "I was, like…" and she hyperventilates. "So I did it again. I bought three tests! I thought maybe they did a mistake."
No mistake and what a little cutie she is! Before heading into a shop, Giulia stopped and smiled for the photogs.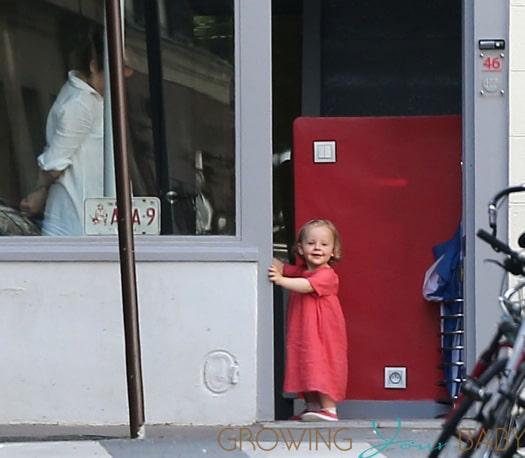 {SPLASH}
---
[ad]