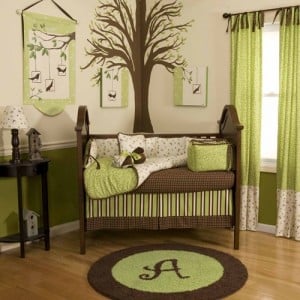 Carousel Designs, a contemporary and trend-setting leader in the baby bedding industry for more than 22 years, has introduced "Version 3.0" of its popular Nursery Designer, the company's unique interactive design tool.
With the Carousel Designs Nursery Designer, customers can mix and match fabrics and component styles, change the color of the nursery walls, choose a crib finish and pick flooring to design a virtual nursery. An expanded range of crib colors and flooring options are offered with Nursery Designer Version 3.0, allowing for customers to experience a more accurate visualization of their nursery.
Highlights of Nursery Designer and Carousel Designs Custom Baby Bedding Collection include: 
A new feature that allows customers to visualize nursery wall and trim colors online using actual Benjamin Moore paint colors.
No more guesswork in matching and coordinating baby bedding. Nursery Designer offers a simple way for anyone to begin designing their own baby bedding. If a customer has fallen in love with one particular fabric, they can start there. Pre-selected coordinating fabrics will be automatically loaded into Nursery Designer to make the design process simple, easy and fun.
Through the company's baby registry, friends and family can view a loved one's bedding designs to share input or to purchase items as gifts.
Carousel Designs offers a selection of more than 300+ high quality fabrics.The company offers quick turnaround times with orders fulfilled in days, not weeks.
Incredible pricing starting as low as $79 for the bumper, skirt, and comforter; and as low as $19 for a custom sheet.
Fabric swatches can be ordered for 50 cents each, with the cost fully refunded when the order is placed.
In celebration of the Nursery Designer 3.0 launch, Carousel Designs will soon announce a Design-Your-Own-Baby Bedding (DYOBB) contest. Contest entrants will have the opportunity to use the new Nursery Designer tool, choose from the company's 300+ fabrics and design their "dream" crib bedding set. The designer with the most votes will win their "dream" baby bedding.
In addition to offering custom baby bedding, Carousel Designs offers more than 100 pre-designed crib bedding collections. These designs range from classic themes to more modern, sophisticated designs and meet a variety of individual tastes and styles. Mini/portable crib, cradle, toddler, twin and full/queen bedding is also available along with coordinating nursery décor including lighting, furniture, rugs, musical mobiles, pillows, diaper stackers, wall art, draperies, rocking chair pads and valances.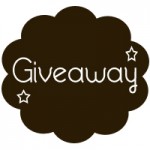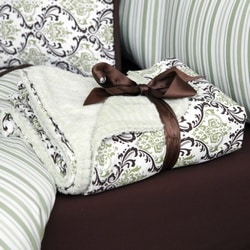 GIVEAWAY: Carousel Designs is offering ONE Growing Your Baby reader the opportunity to win a crib blanket! ($54.00 value)
Congratulations to Our Winner:  Meredith M

---