Pregnant Carrie Underwood showed off her growing belly while on the red carpet at the 2014 American Country Countdown Awards Red Carpet Arrivals in Nashville, TN on Monday(December 15).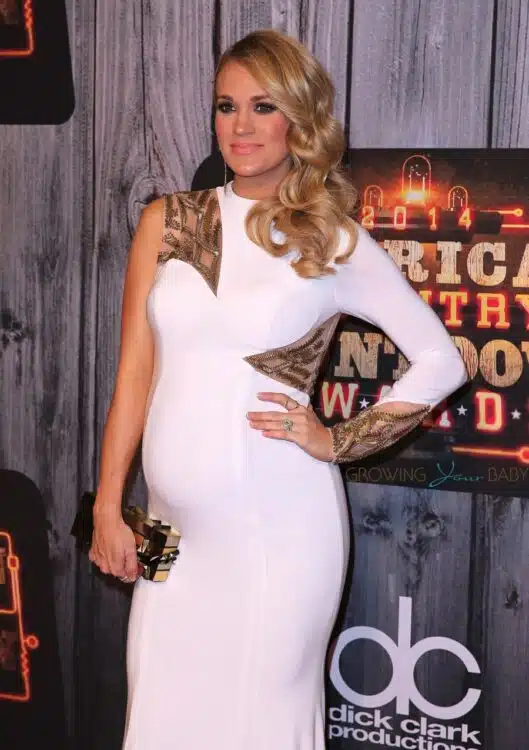 The country superstar was beautiful in a skin-tight white one-sleeved Ashdon gown, which she accessorized with an Emm Kuo clutch.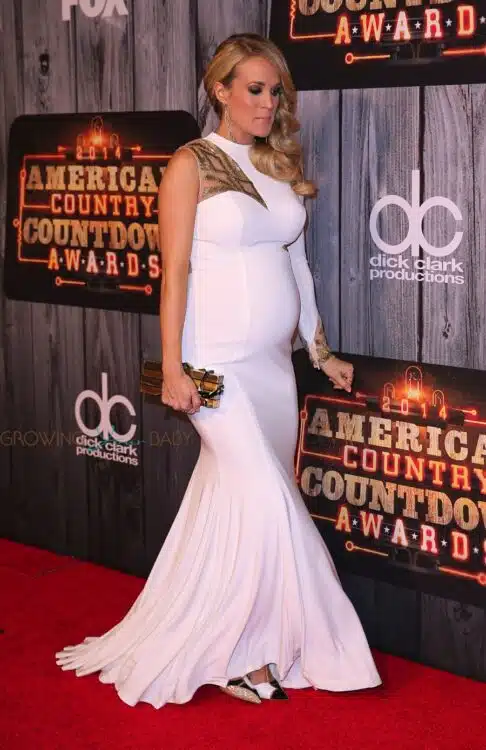 Pregnant with her first child, a boy, Carrie recently told Entertainment Tonight that she is trying to sty fit during her pregnancy.
"I still make it a point to be very active," she said. "Of course, I can't push myself — I am carrying around a little bit extra weight. Doing something, hiking, going for a run, lifting weights, boxing, doing things like that. It makes me feel good. It is great to do something for me, and that is something for me."
She has also relaxed her vegan diet to allow for her cravings and holiday celebrations.
"I think because I am pregnant, I allow myself to eat things I normally don't eat," she said. "It's the holidays too, so it's just that time of year when you just want carbs. You're around your family and you're celebrating."
Whatever she is doing is working.  She looked perfect in her gown!
---